A few days of easy sailing later, we are in the Kai islands, where pristine beaches, crystal clear blue waters and our new friends Storyteller await.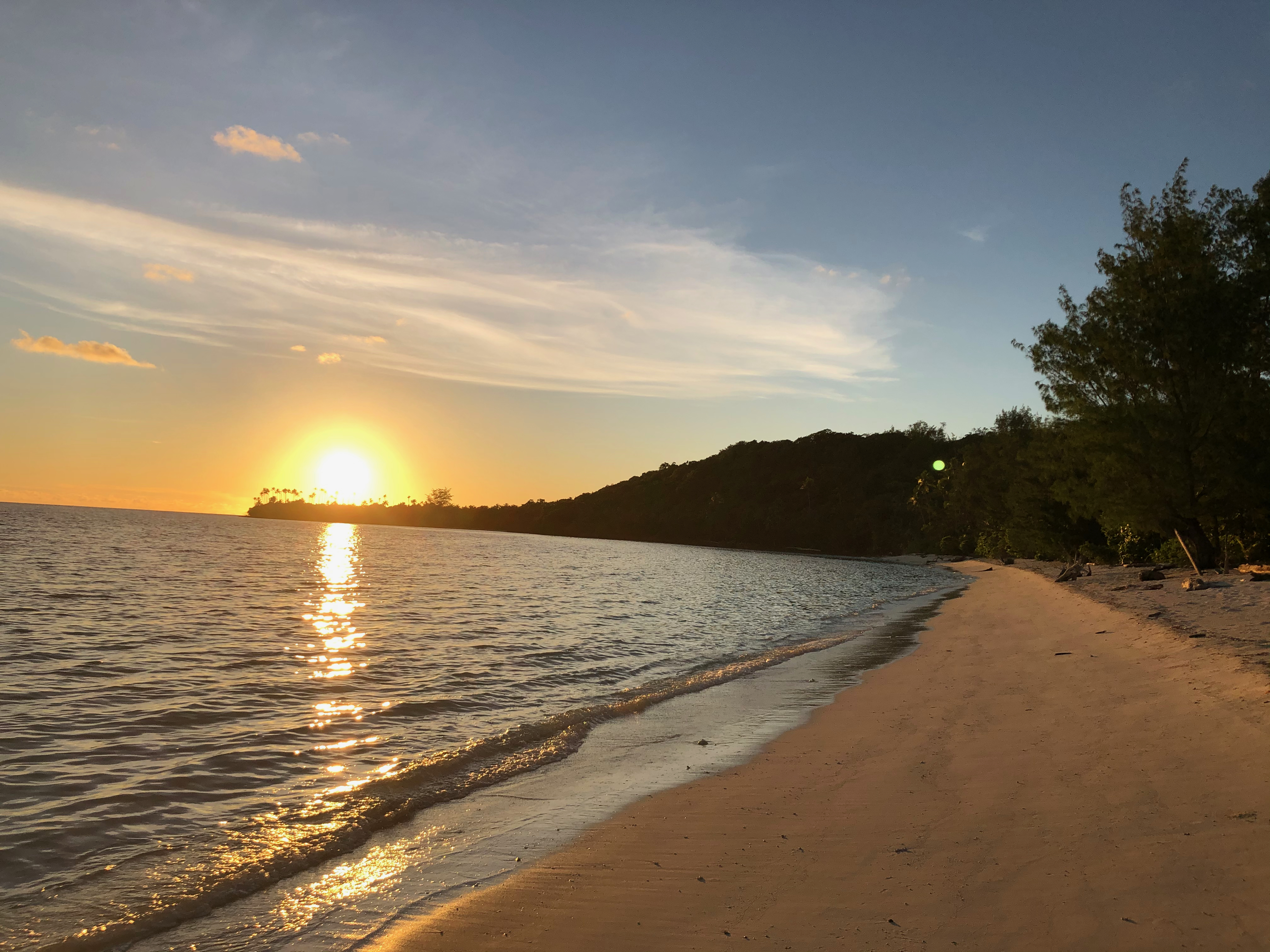 A stop over island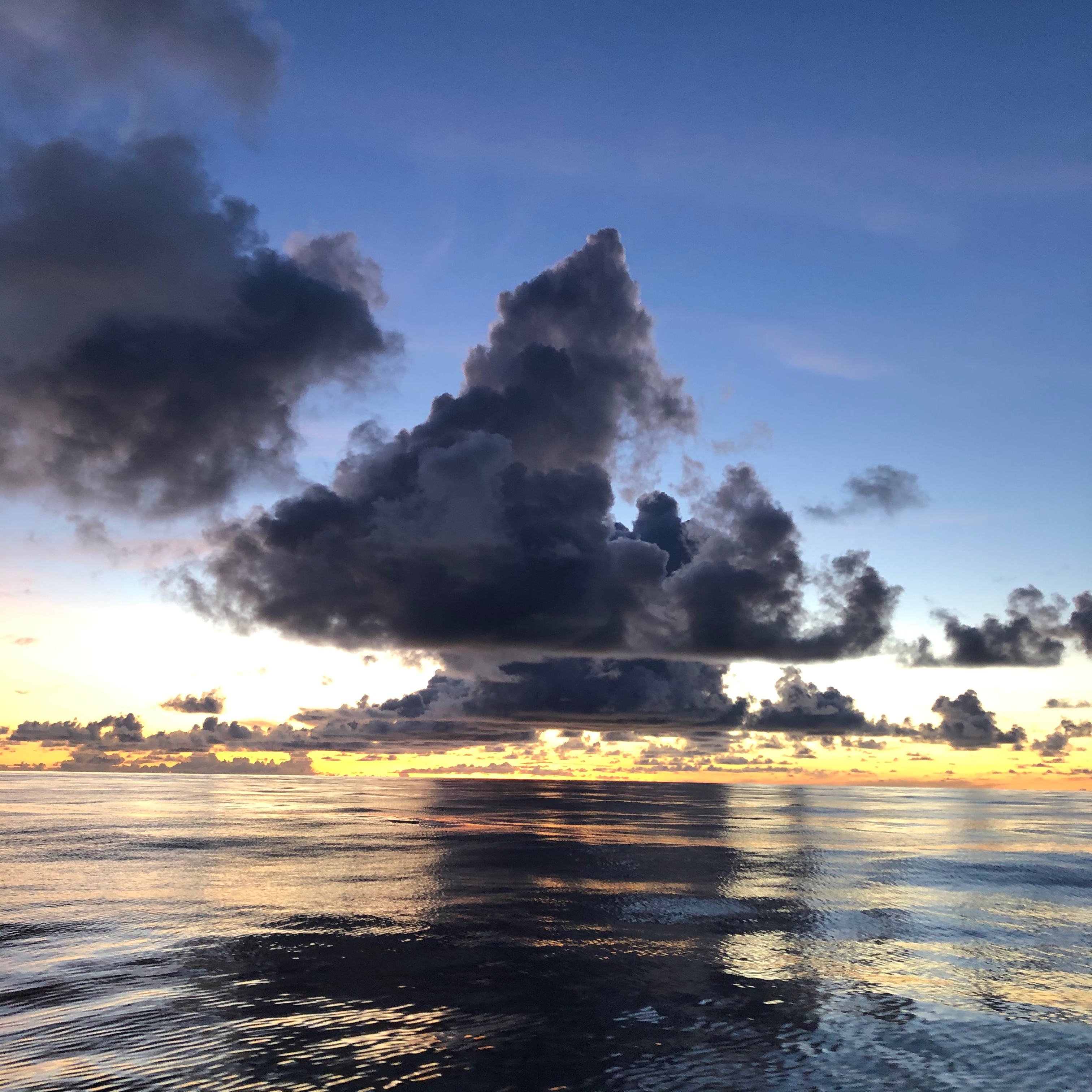 Crazy cloud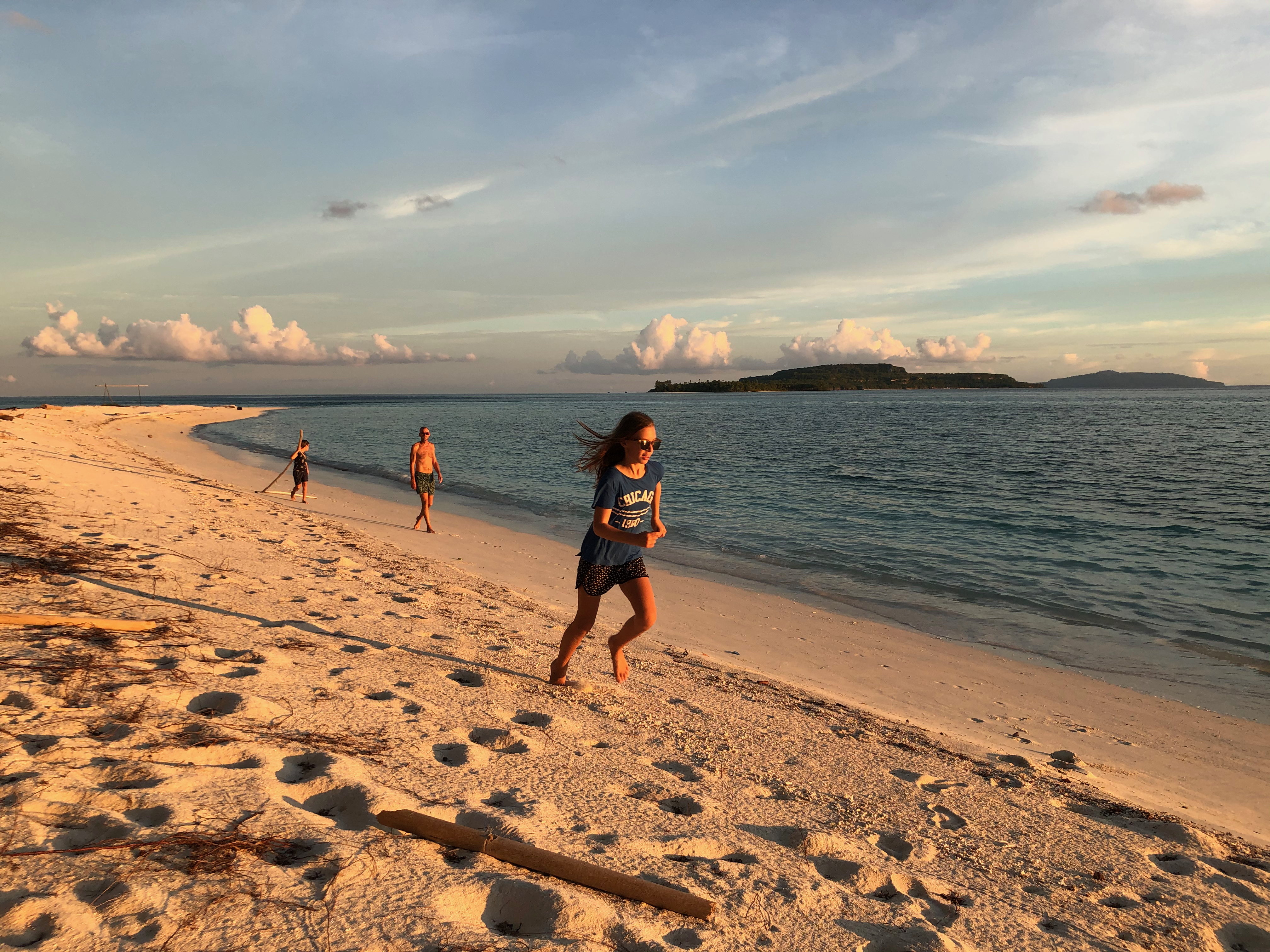 Making their own fun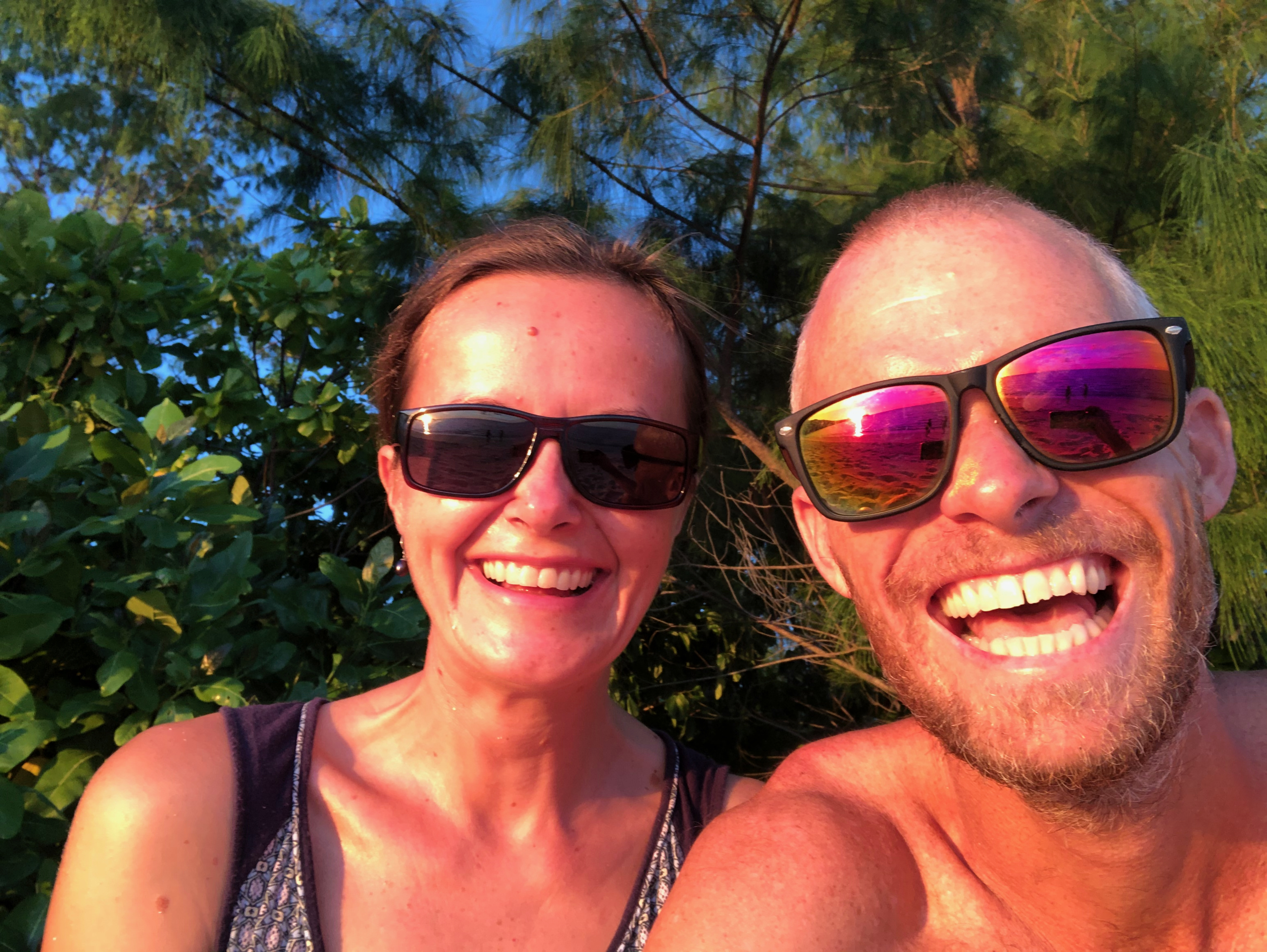 We escaped from the kids
Storyteller is an Australian boat we met in Papua, consisting of a travel journo/photographer combo Kath/Dave and their daughter Maya. It's simply awesome to have company in these tough times, and the kids are really pleased to see Maya again especially after just saying good bye to our friends on Family Circus and Zig Zag.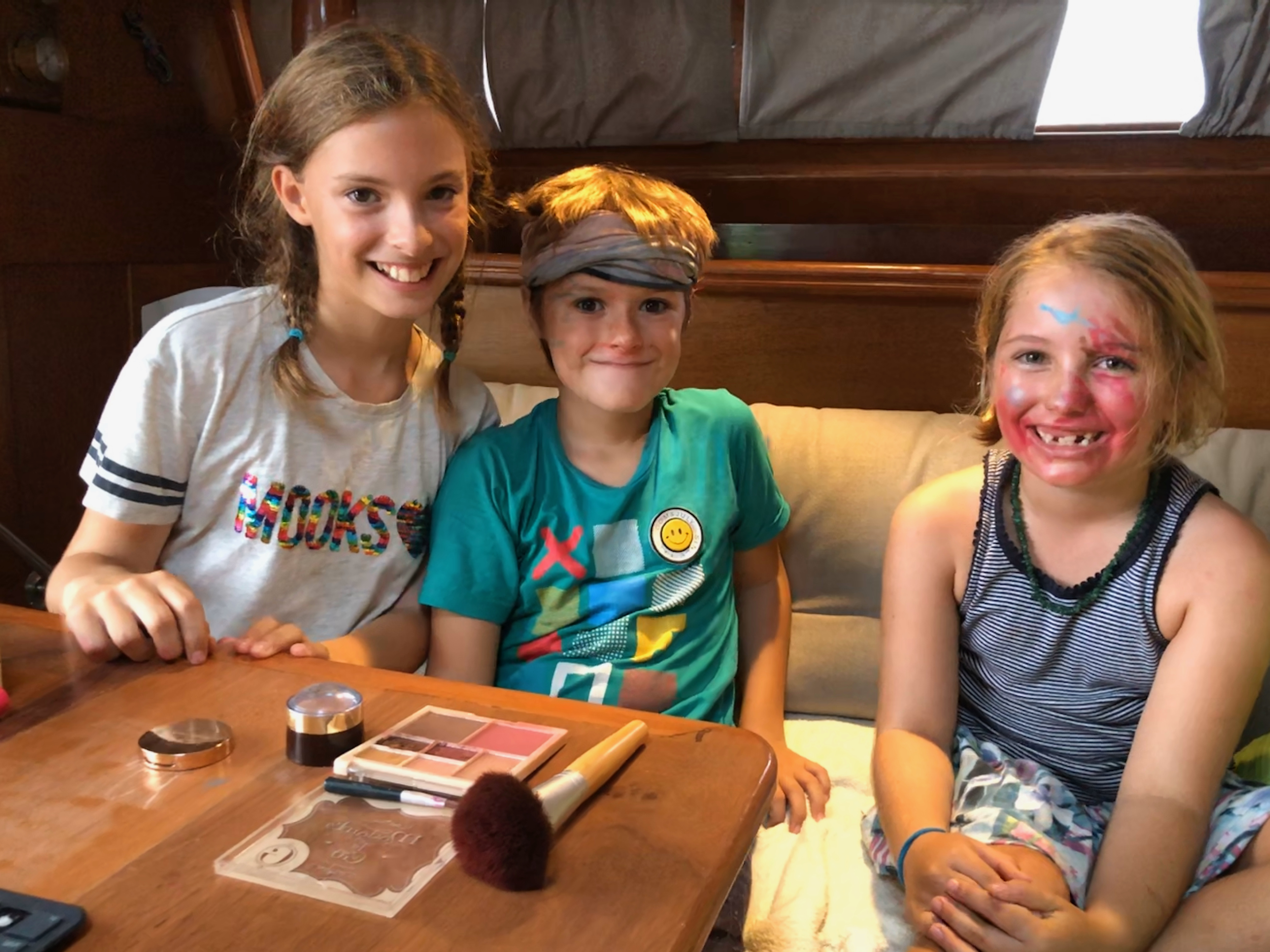 Celebrating the reunion with face painting - blindfolded
Providing enough socialisation for the kids is something I always quietly worry about with this lifestyle but if I have learnt anything on this trip, it is that our kids are a lot more resilient than we give them credit for. When there aren't other people around, they just make their own fun and they are getting really good and making friends fast, with adults and children alike.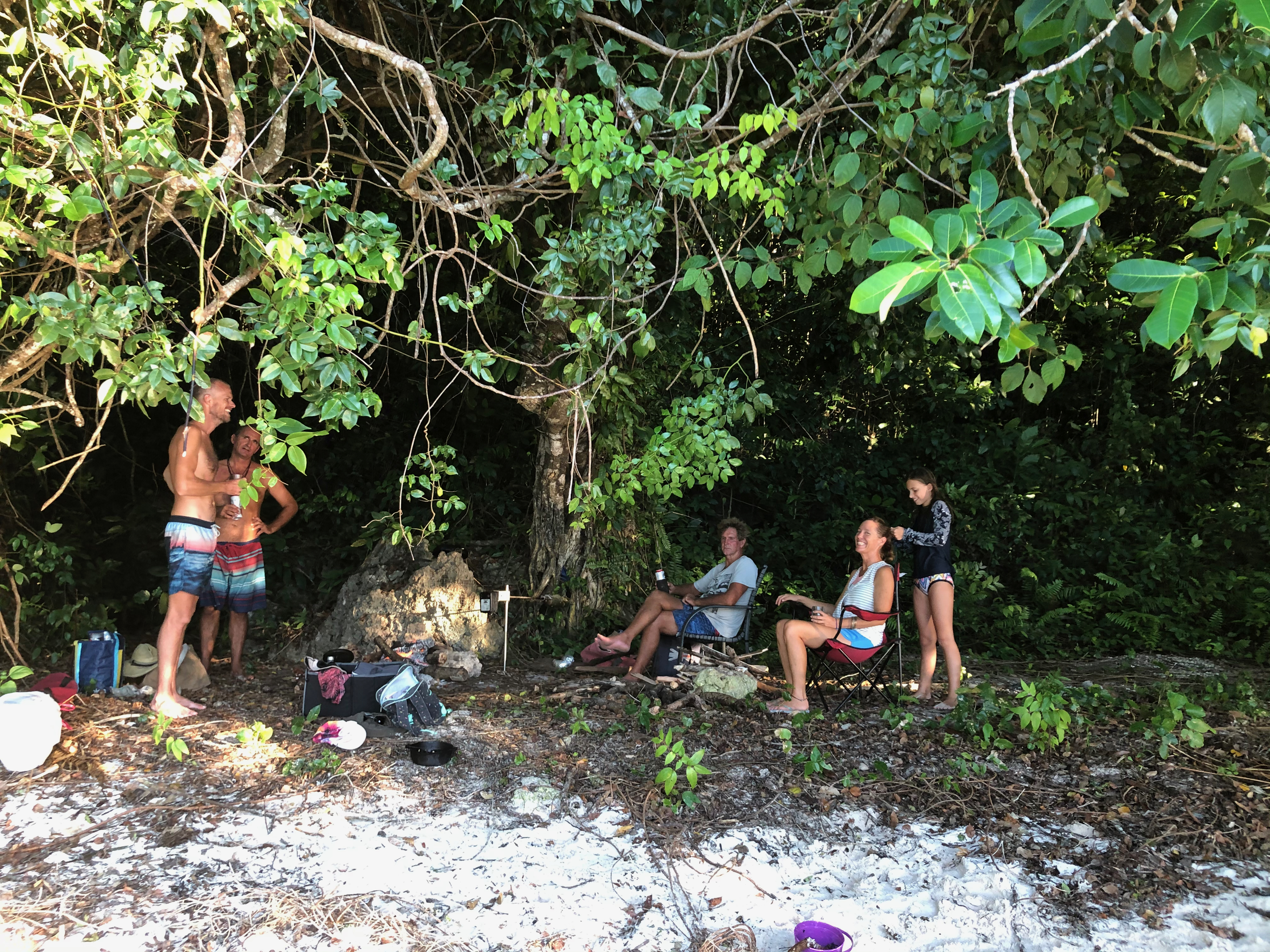 Lara plaits Cath's hair at beach bbq
Kai Islands are the sort of turquoise water and white sandy beaches you see in tourist brochures but without the resorts.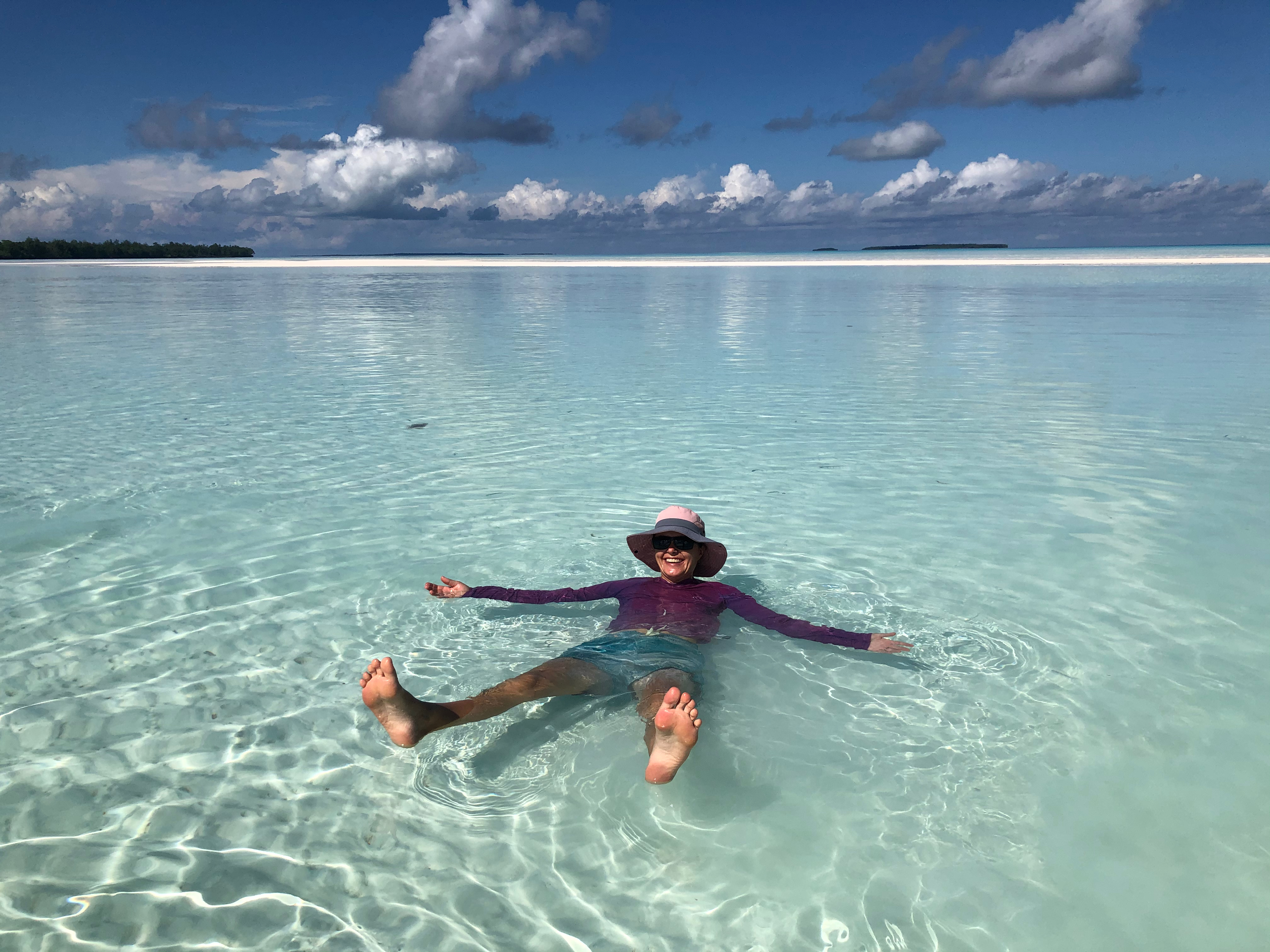 How's the serenity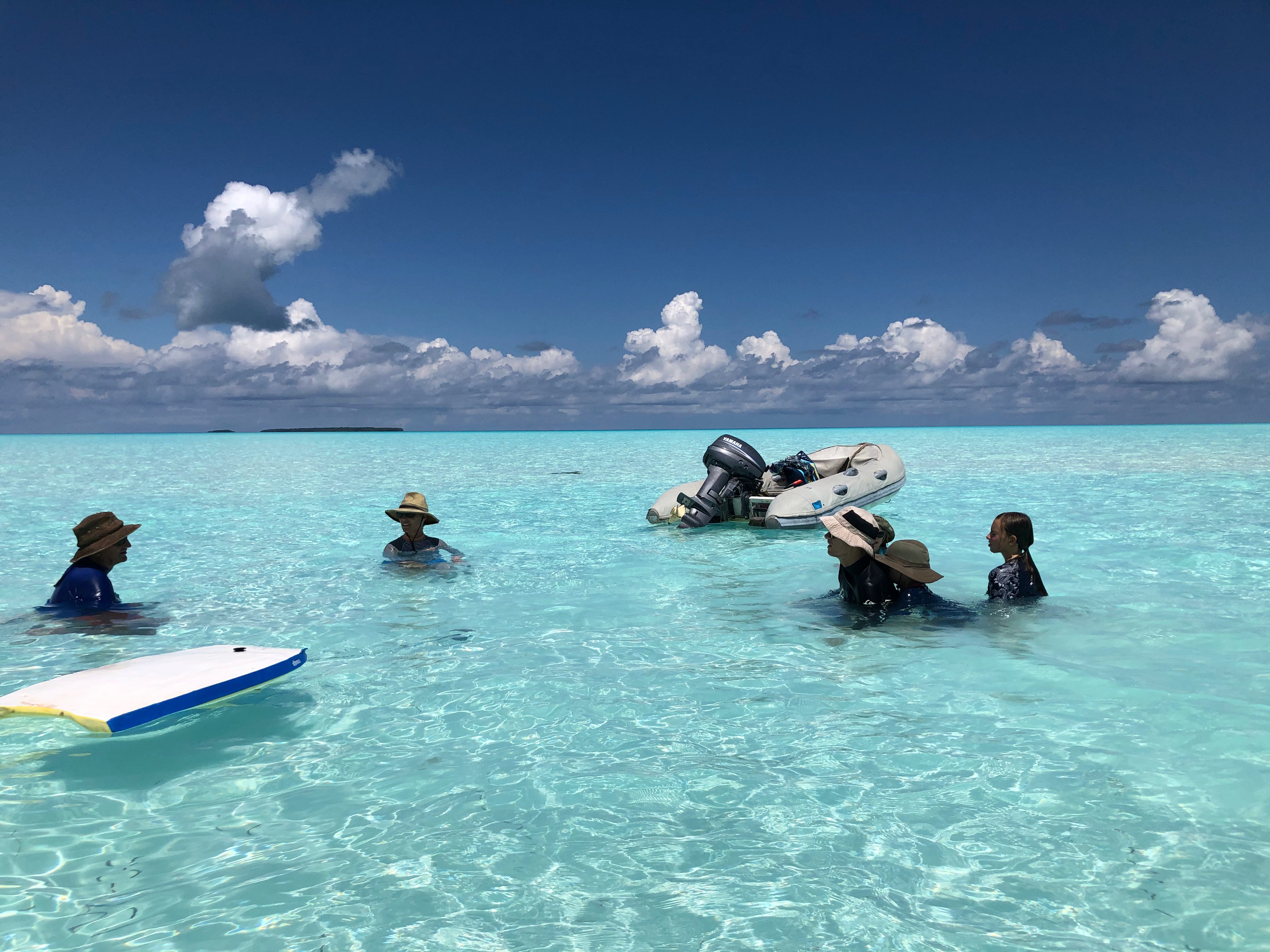 Group soak at the spit
It's a blissful couple of weeks of swimming, fishing and poking around the most picture-perfect bays imaginable, trying to forget that we have to leave it all behind for the crocodile infested waters of northern Australia.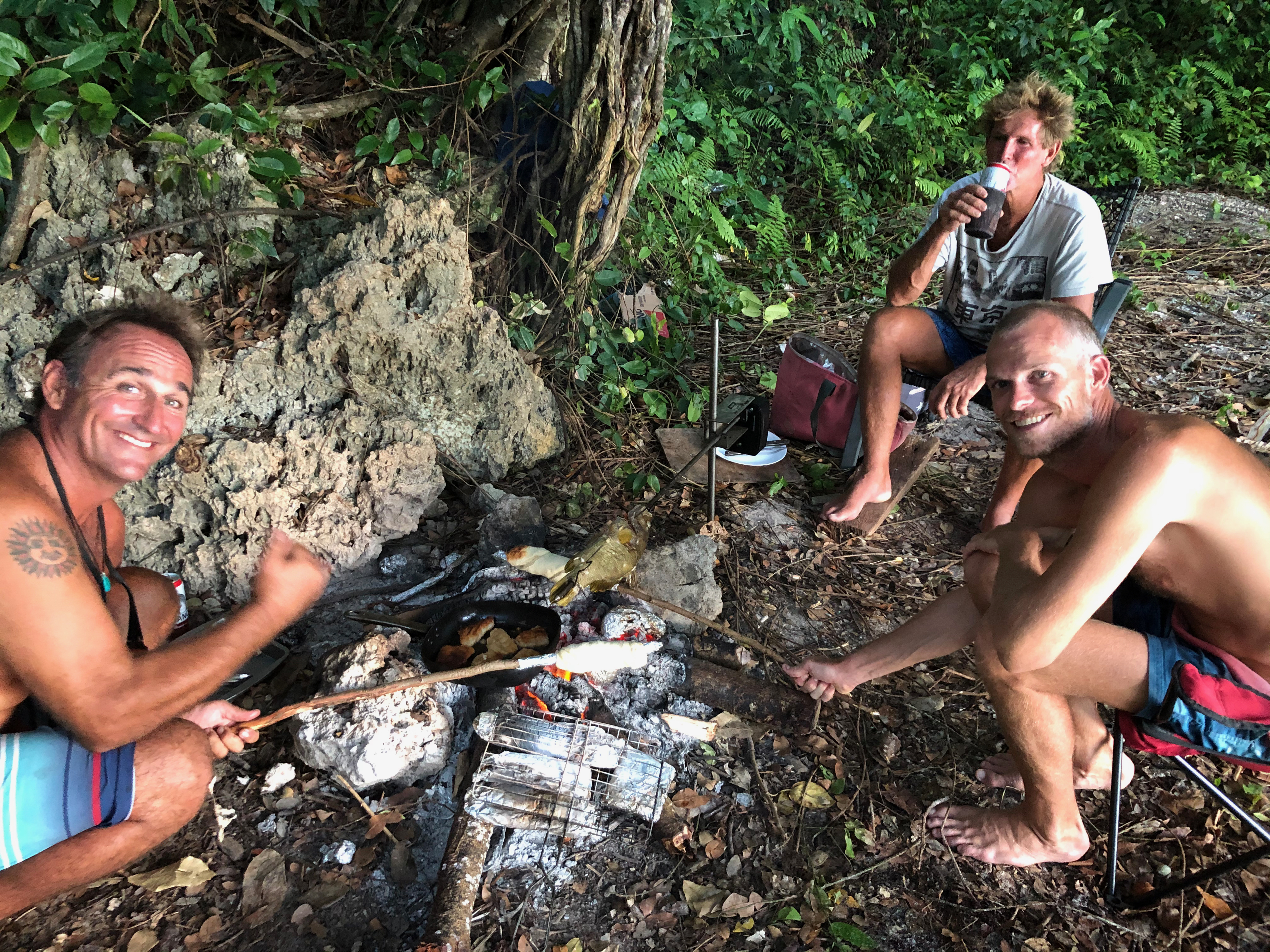 Fire, fish and breadsticks.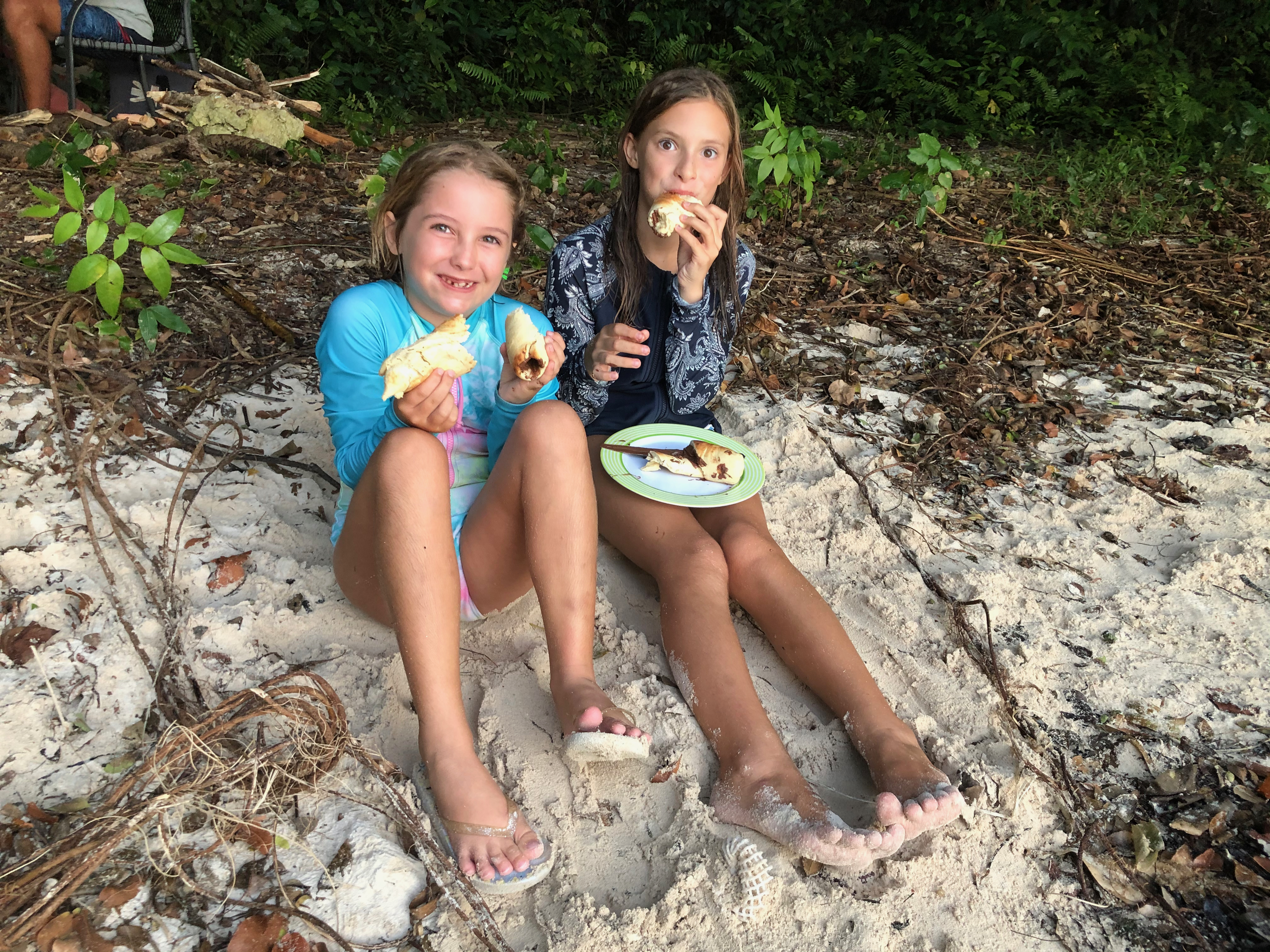 Nutella on fresh bread for entre.
The locals do not approach but wave from a distance as they zoom by on their longboats. One day while we are enjoying a sundowner at the beach, we notice a woman taking a photo of us from a passing longboat. It seems strange but is quickly forgotten. Until the next day that is, when along comes a long boat packed with what looks like the police and/or army. The spokesman introduces himself as immigration and ask some basic questions about who we are and where we are headed. We don't even have our passports, having left them safely (we thought) with an immigration agent in Sorong, West Papua to handle all our visa renewals.
The officials are friendly if somewhat guarded, they don't come onboard and accept photocopies of our passport and visas without question. After clarifying that we have been in Indonesia for three months and are on our way back to Australia, they leave us alone.
Later that afternoon, I get a call from our local contact in Tual (the provincial capital), who tells me a photo of us was circulated to immigration by concerned locals concerned with two new boats suddenly appearing in their backyard. Fair enough. This incident while not particularly stressful, takes the fun out of Indonesia for us. When you start feeling unwelcome and the locals are afraid of you, it's time to head home.
We count ourselves fortunate to be able to sail to Darwin in four to five days, knowing full well cruisers from other countries don't have that luxury. They are faced with bunkering down somewhere safe or leaving their boat (and home) to fly back to their country.
The small issue of our missing passports is the only complicating matter, because Sorong (where they are) is under indefinite corona lockdown and our agent is therefore unable to post them. Luck however again smiles on us - a cruising friend Philip is in Sorong, decides to come to Kai Islands to wait the virus out and will bring them to us.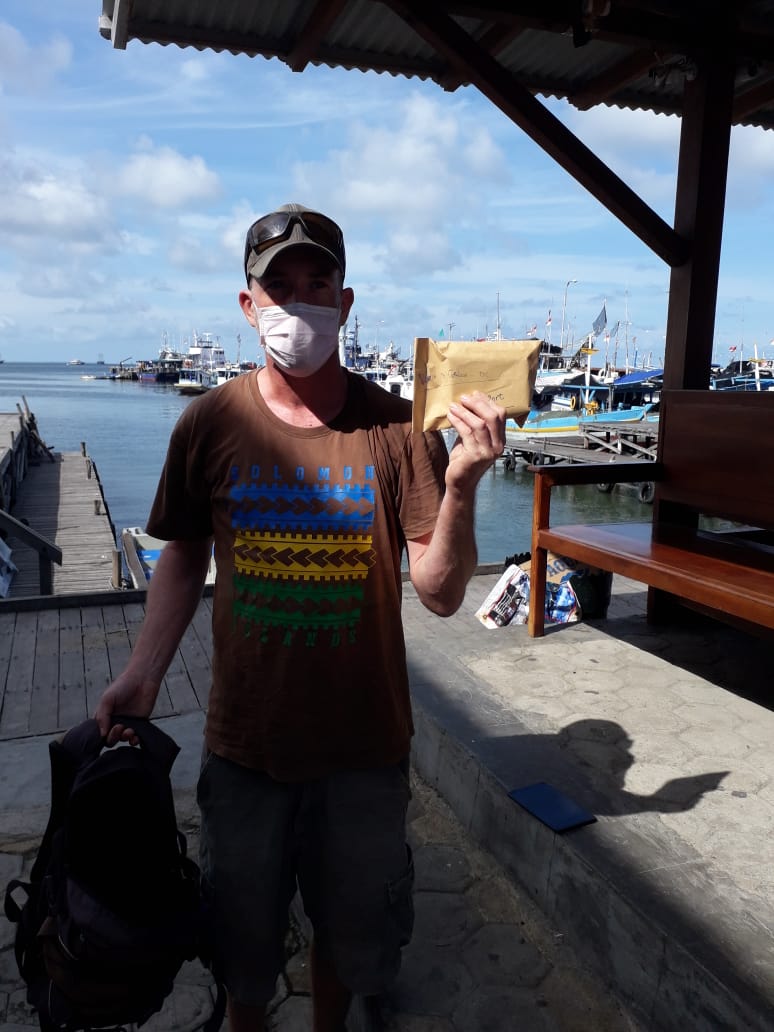 Phillip has the passports
He somehow manages to leave Sorong without attracting the attention of any local officials and our passports arrive a week later. We're ready for the passage to Darwin.