While in Darwin, we do on occasion go for a sail to explore nearby islands and bays.
Exploration in action
The coastline is wild, beautiful and extremely inhospitable looking with vast areas of mangrove bordering scrubby bushland.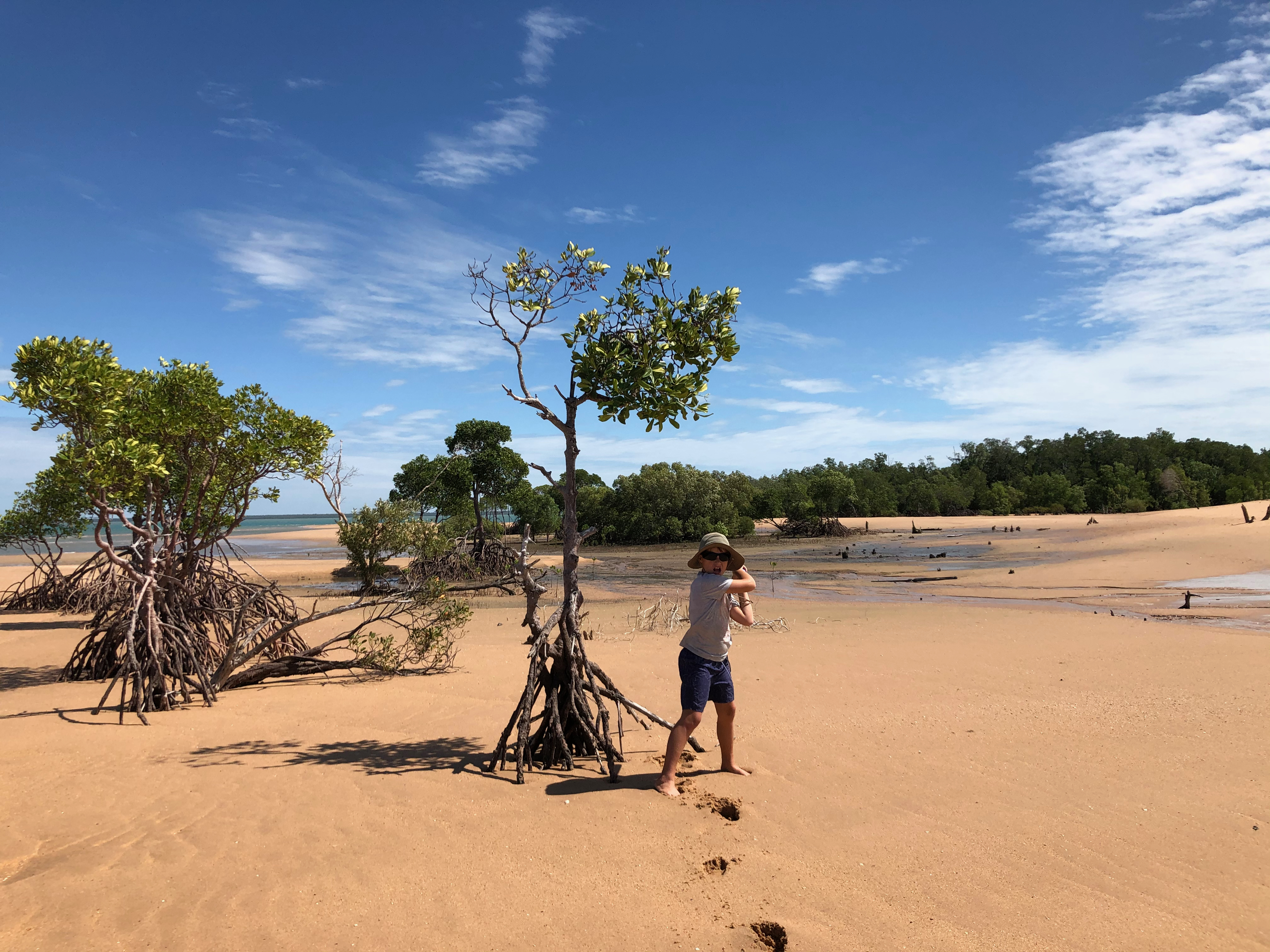 Cute mangrove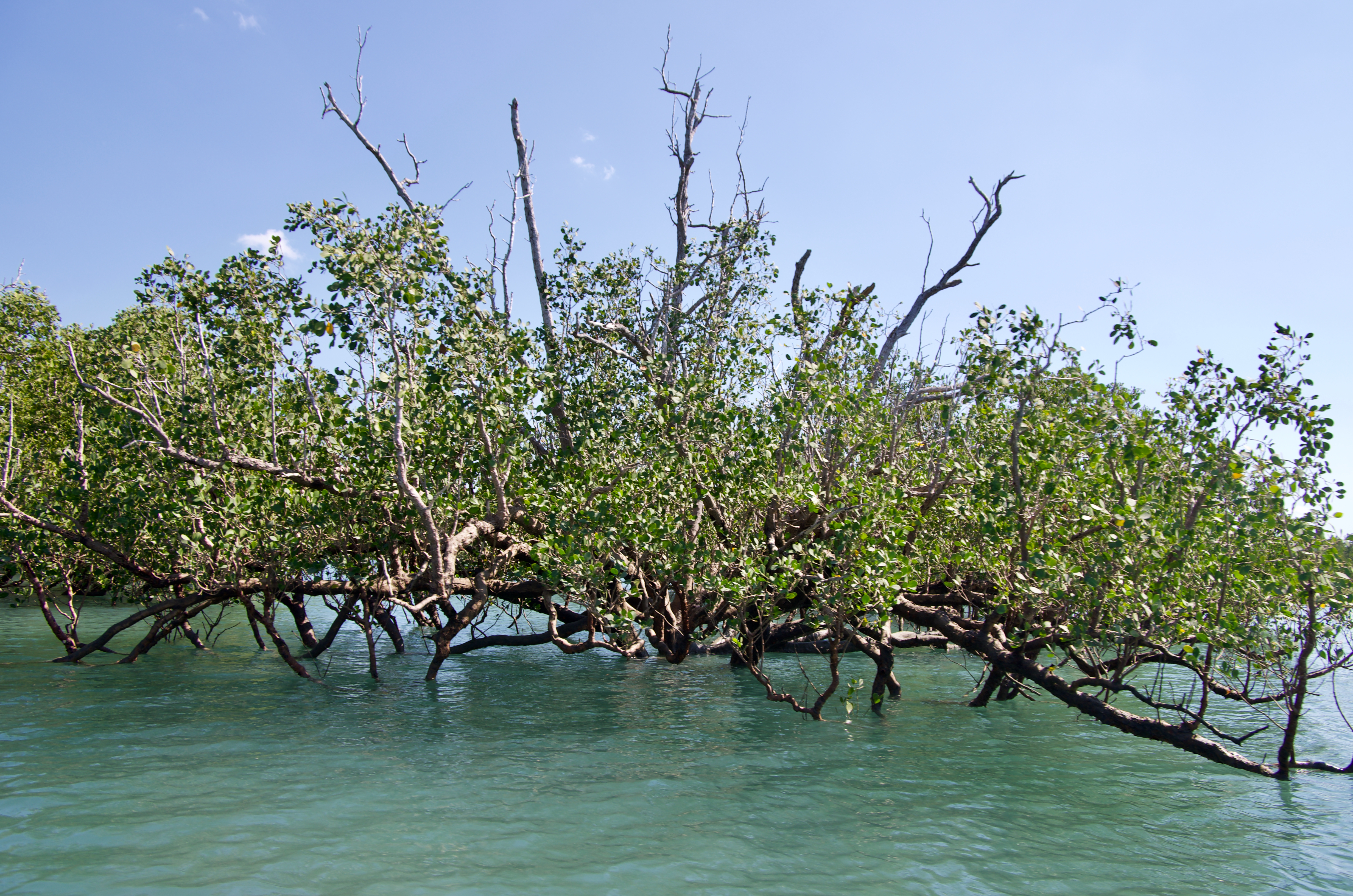 Mangrove splendour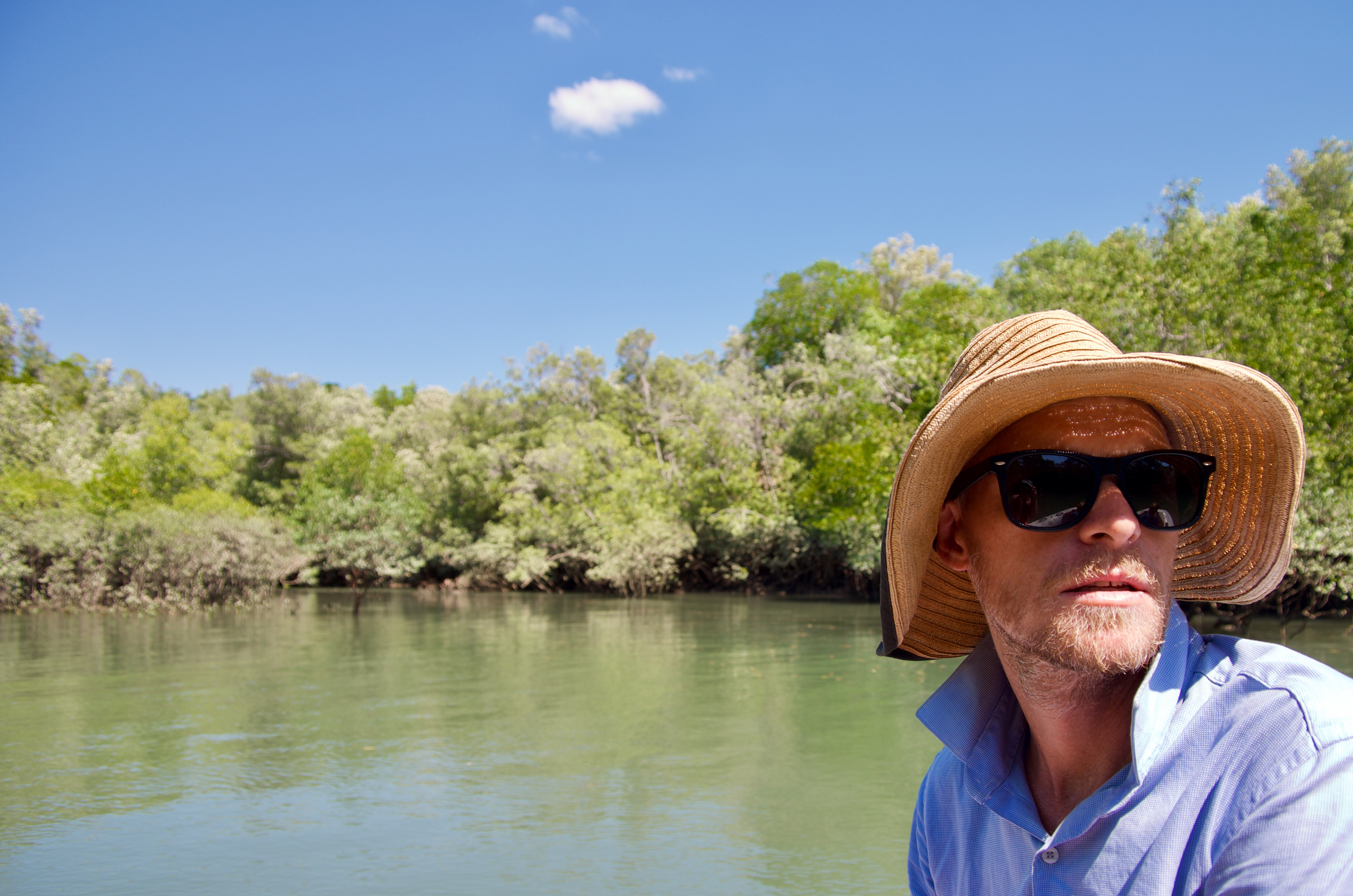 Swamp man
It feels like a crocodile lurks in every bay.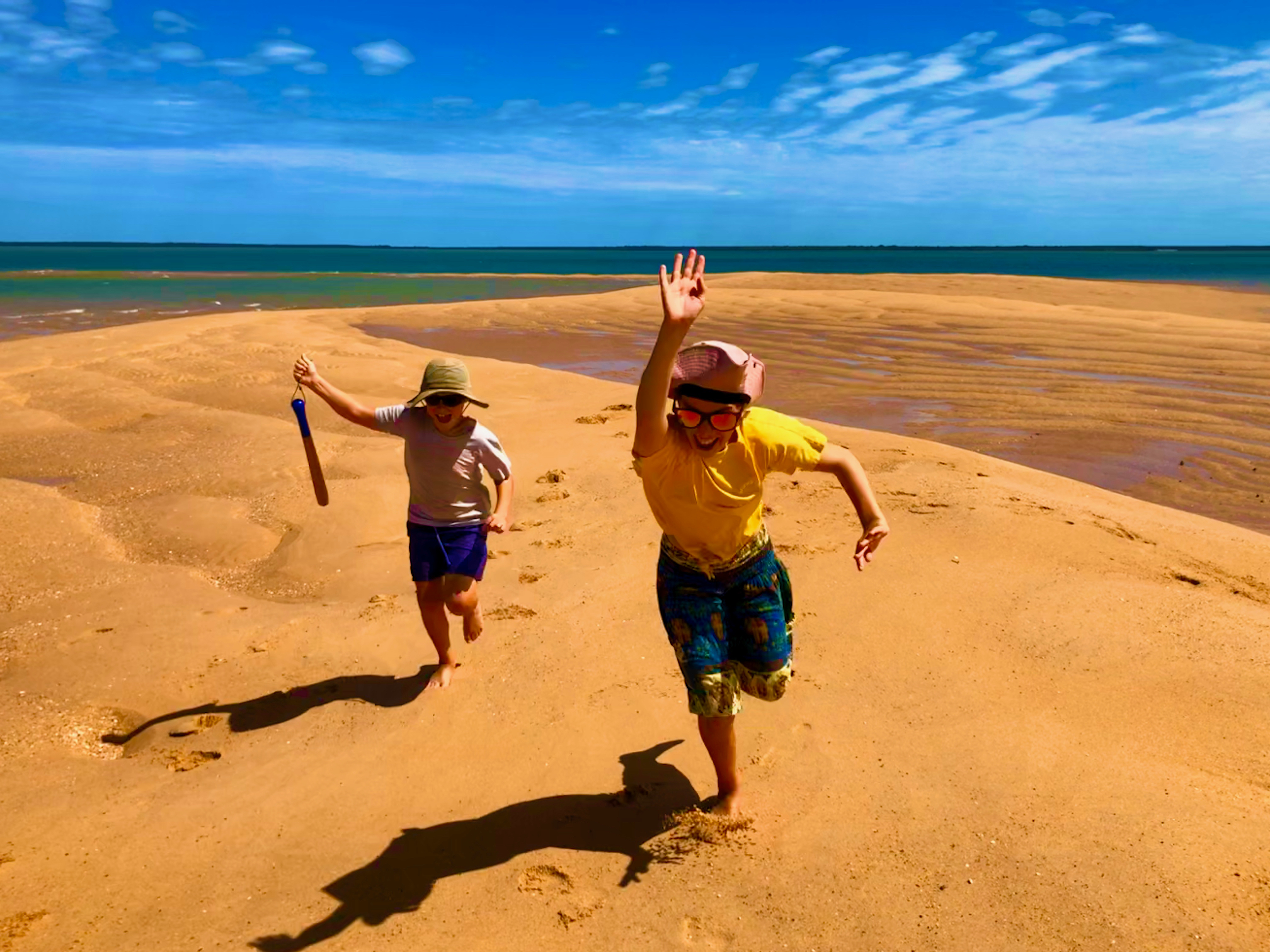 Run! Note the baseball bat in Jake's hand
The red dirt complements the yellow/orange sand and the whole place screams do not mess with me.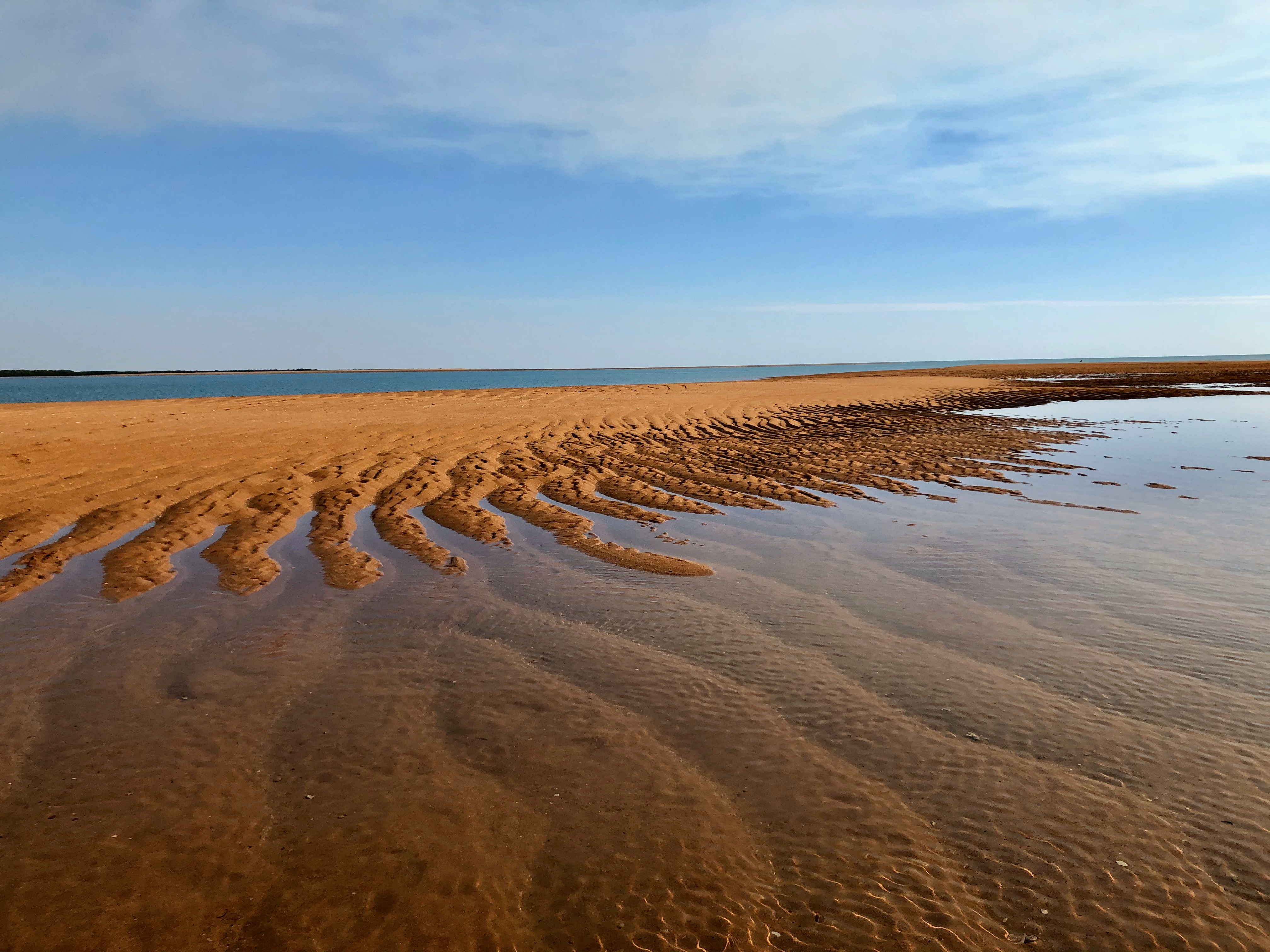 Pretty orange sand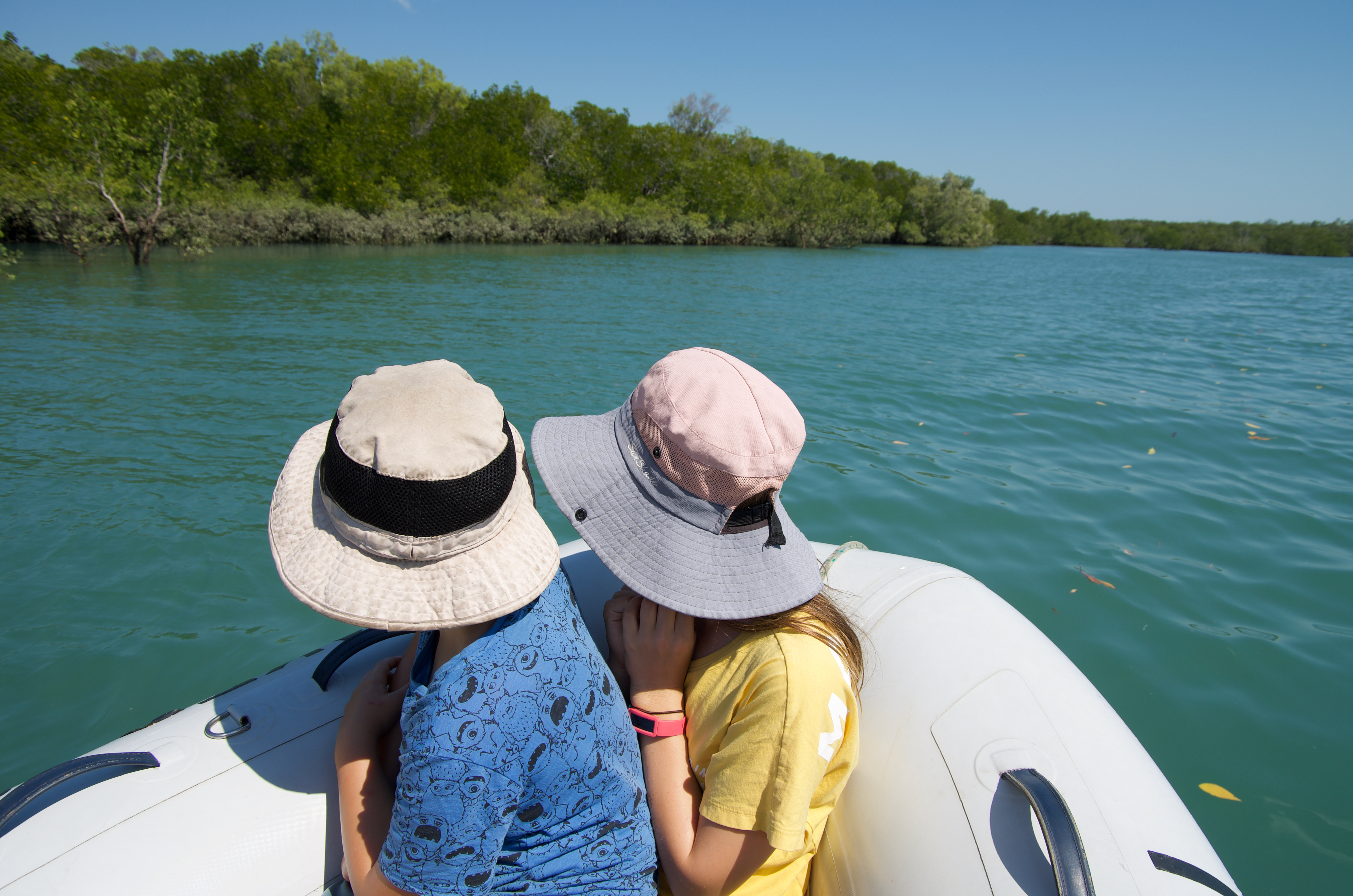 Arms strictly inside
It really comes as no surprise the North was so difficult to conquer for white colonisers. The knowledge of country held by traditional owners and honed over thousands of years of continuous habitation is not immediately apparent. It pains me to think how many indigenous tribes roamed this country less than 200 years ago and how much has been lost in the process of colonisation.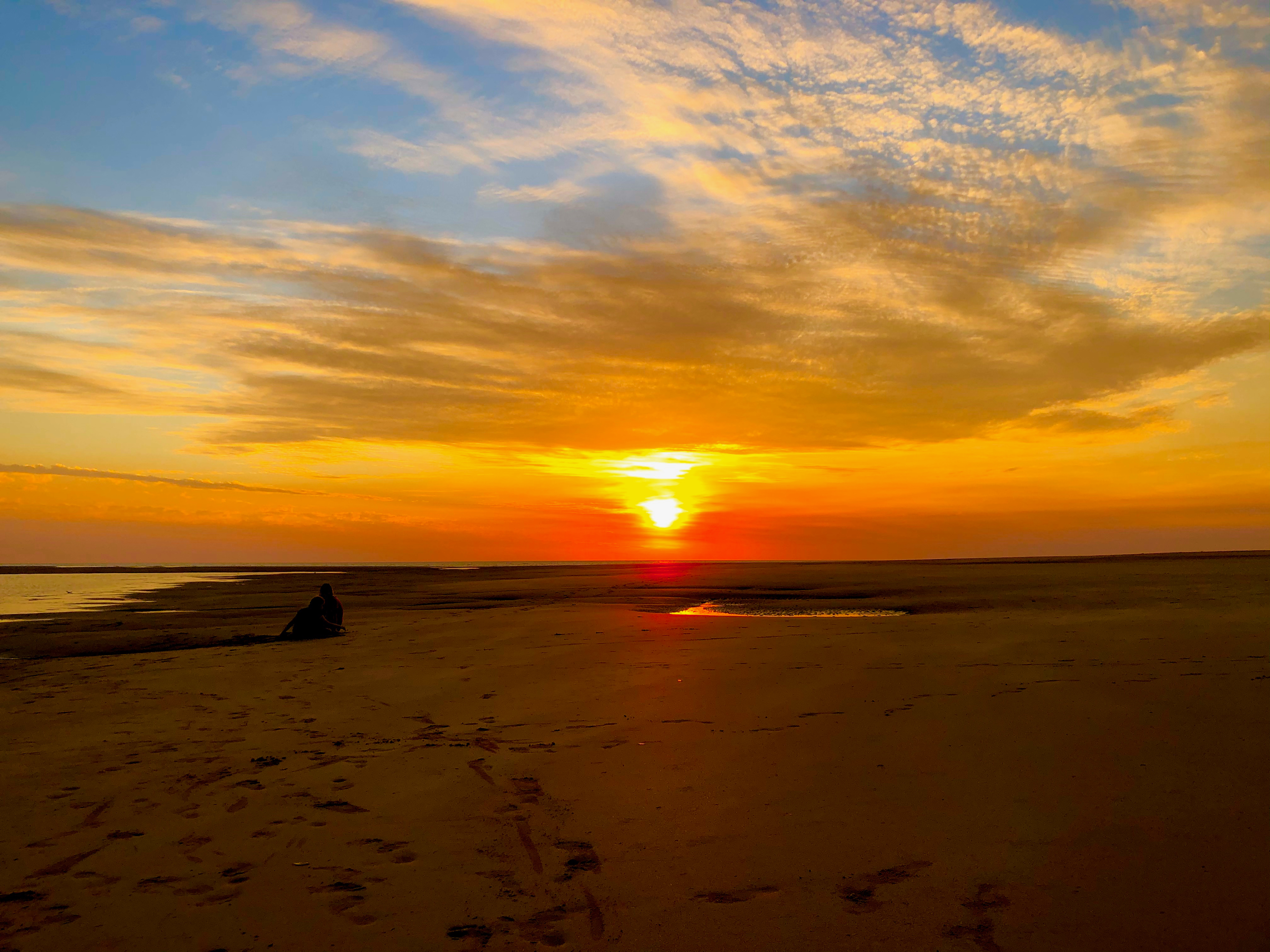 The sunsets are extraordinary - every night
The fishing around here is extraordinary and even novices like us who really do not know what we are doing catch more than enough. Graham goes out every day, trawling a couple of lines behind the dinghy and actually catching something on most days. We mostly get queen fish, tuna, cod, barracuda and spanish mackerel. We have never really eaten so much fish, and since we don't have a freezer we have to give some away one day when two large queenfish take the bait.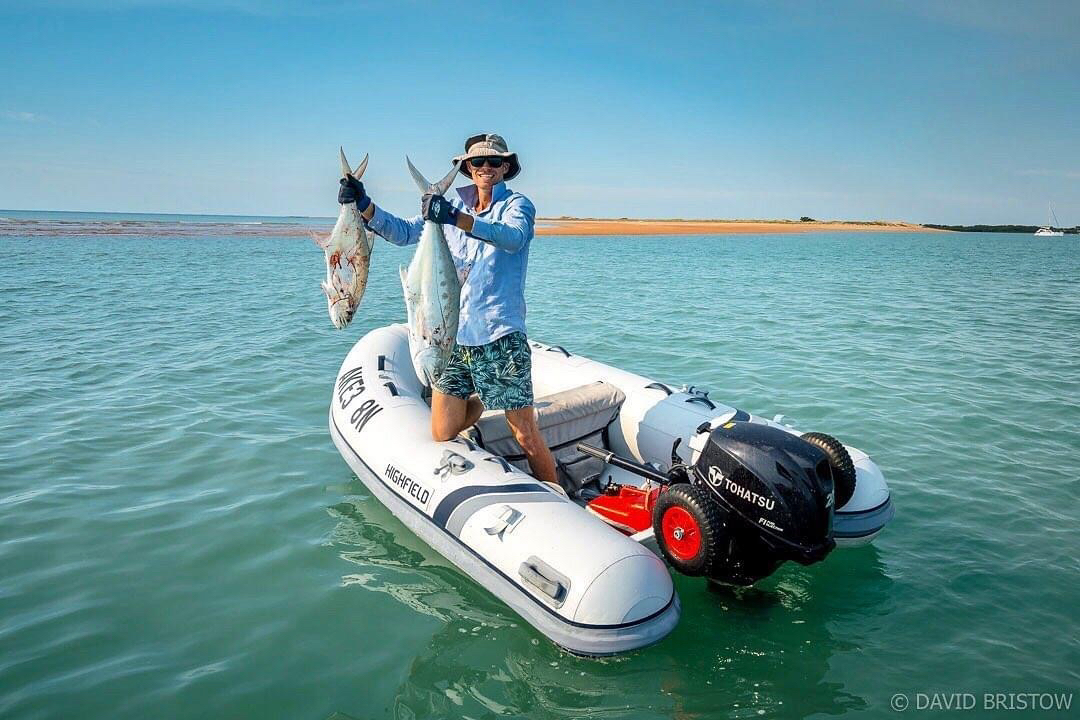 Two queenies
We usually go for a beach walk in the morning to collect shells and poke around.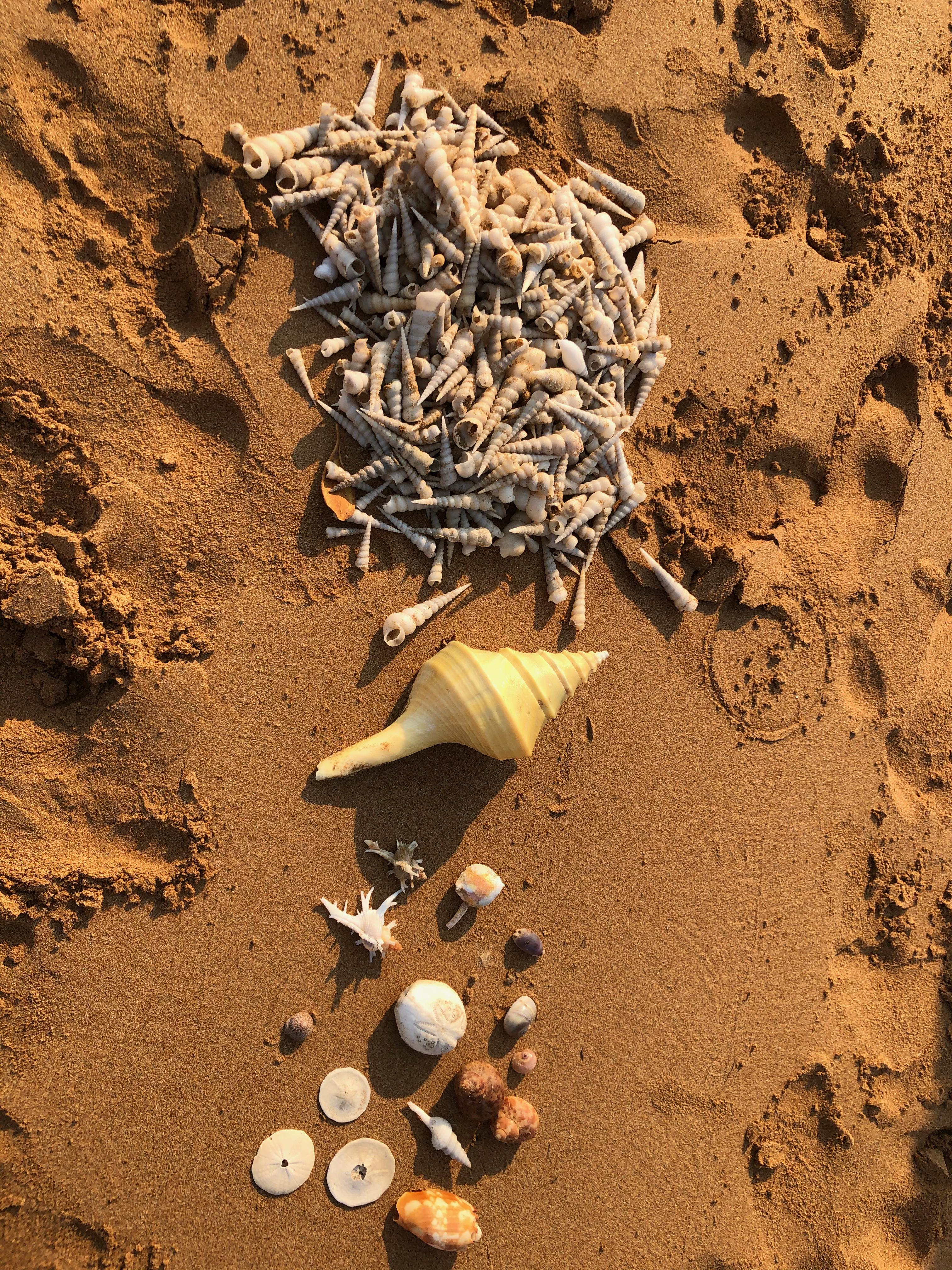 Shell bounty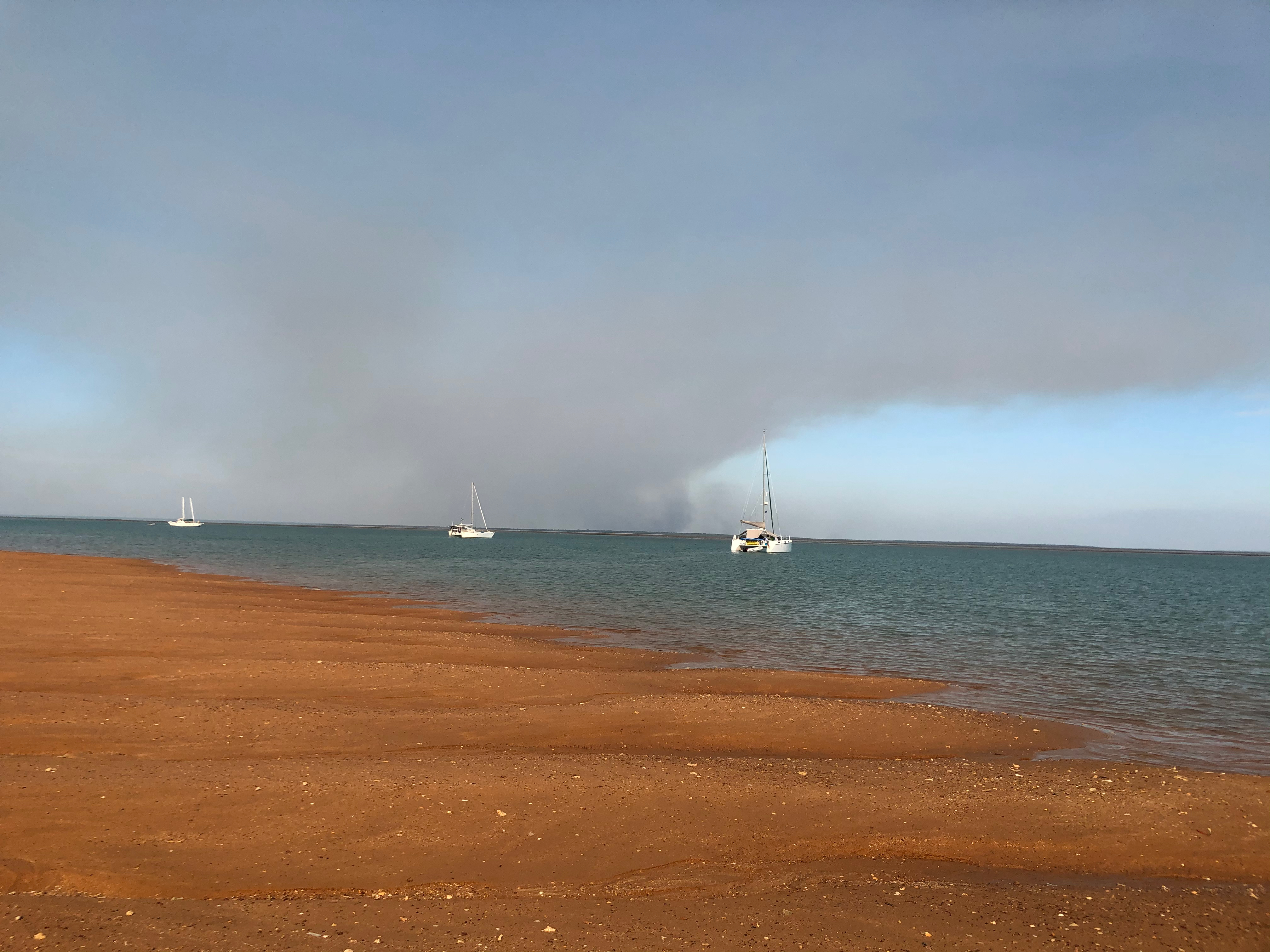 Smoke over the anchorage
Since swimming is off the table, it's hard to keep the kids busy in the middle of the day when the heat is at its worst. Beaches with sand dunes are the best as far as the kids are concerned as there is something to climb then roll down.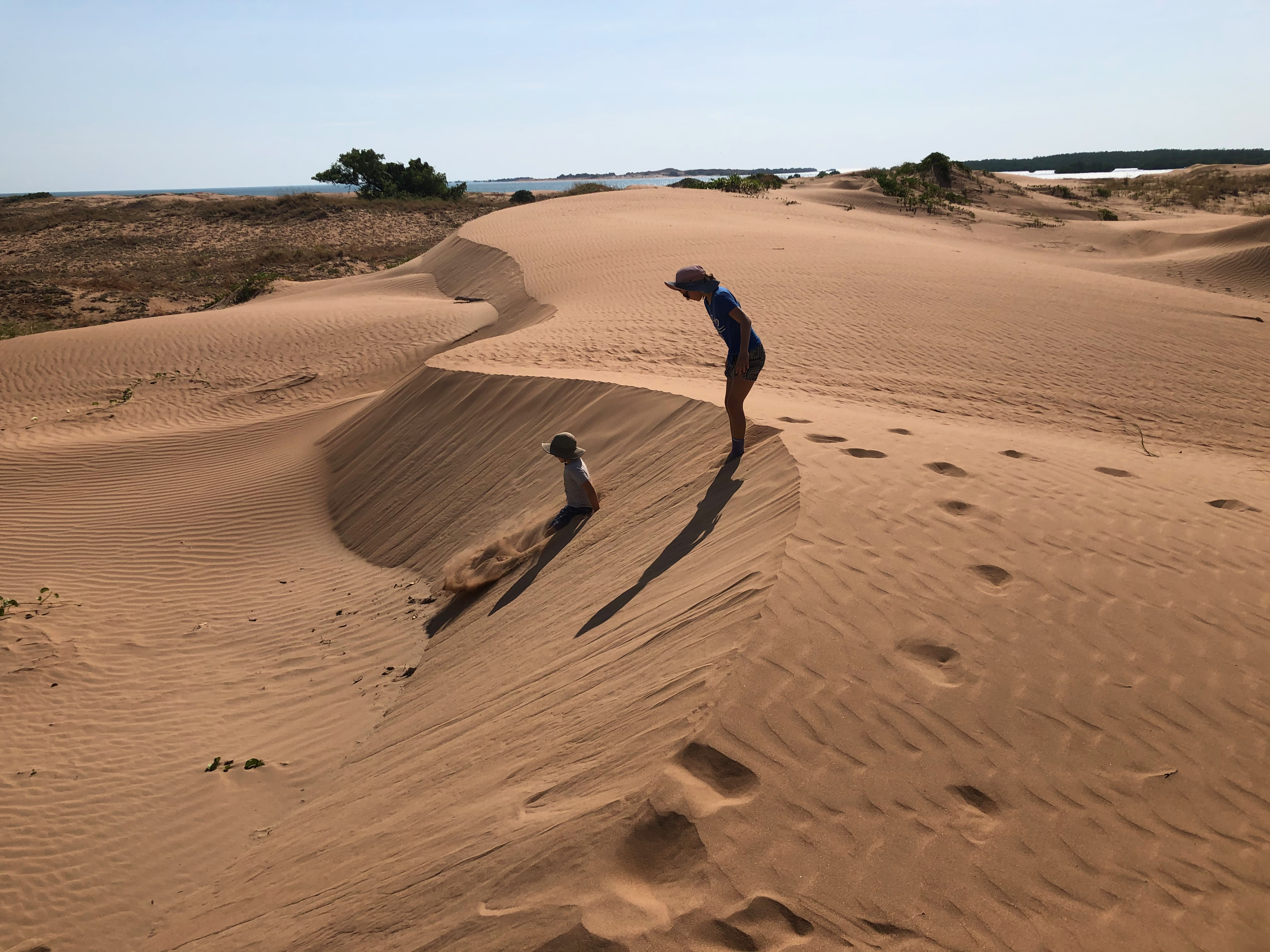 Sand dune fun
We spend a week exploring Bare Sand Island, a turtle nesting area where we spot new turtle tracks on the beach every day.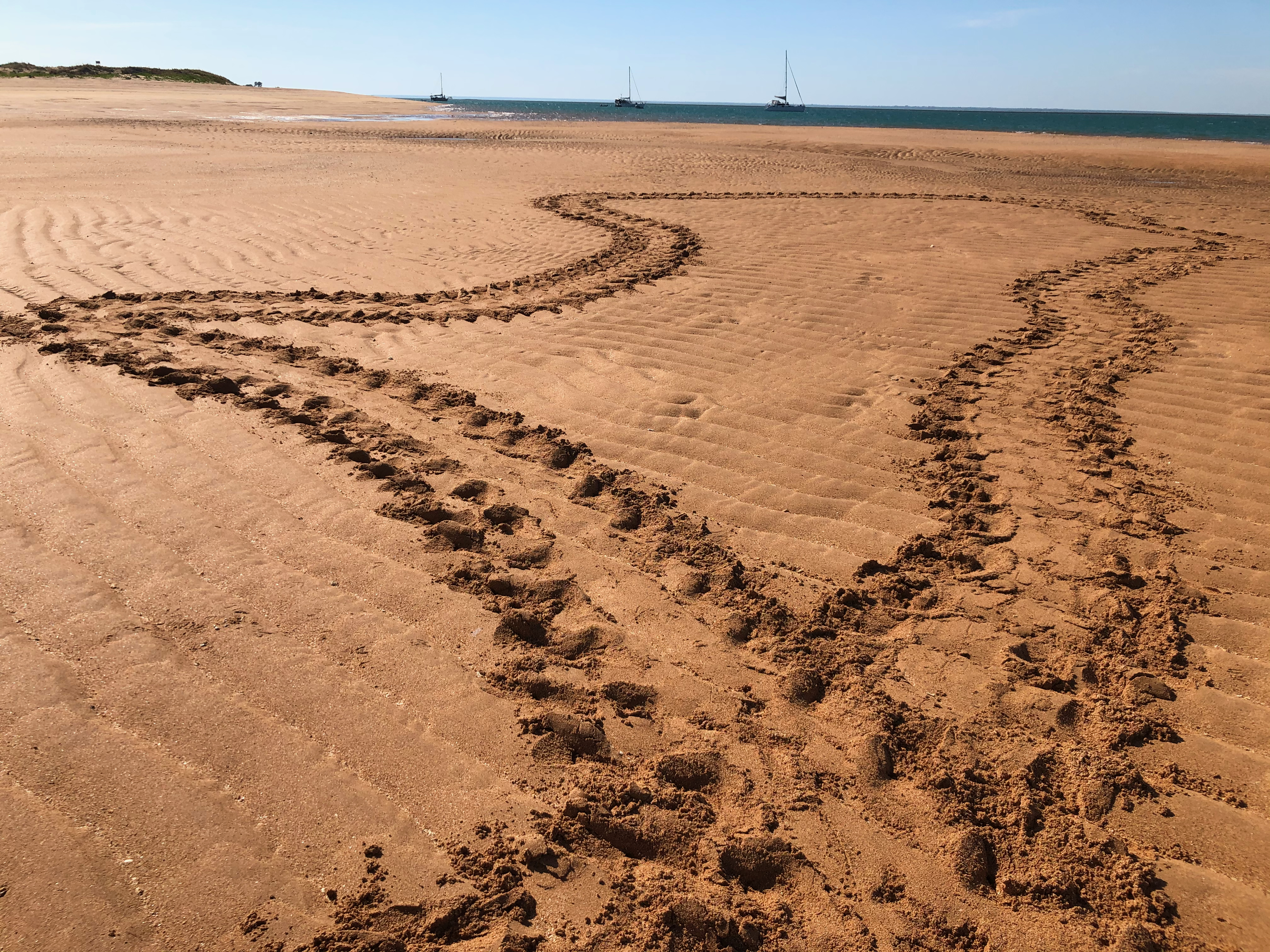 Turtle tracks
A large 5m croc lives here too but thankfully does not make an appearance on the beach until after we leave when a friend snaps a photo to show us.
At night we have beach fires to cook the fish we have caught and toast marshmallows.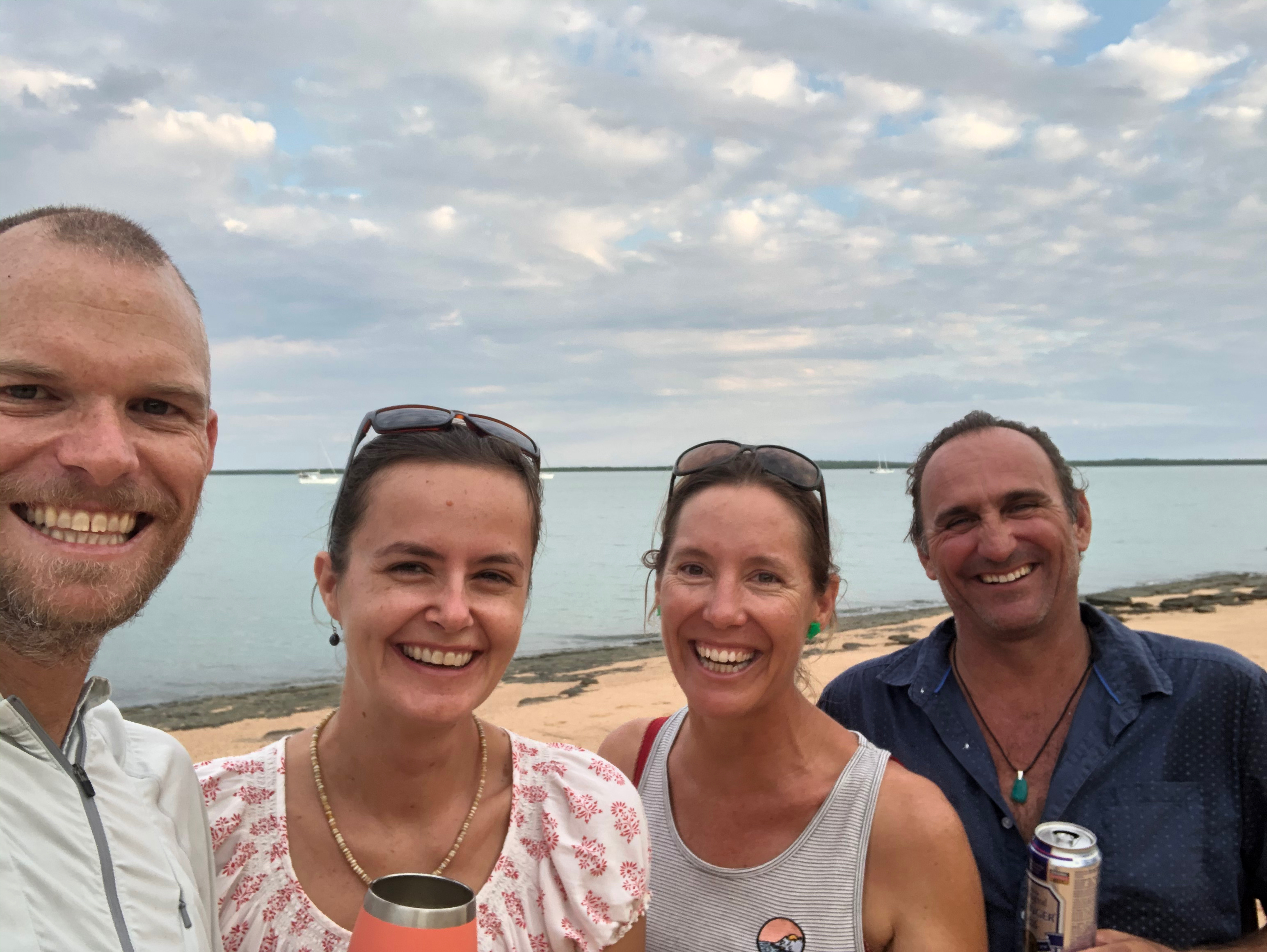 Beach party with Storyteller
This may sound very romantic and we DO enjoy it but at least for me, the pace of life has slowed down a little too much. The fact that we can't swim is so frustrating, jumping off to cool down, snorkelling or just paddling away on my SUP has been part and parcel of boat life so far. But adjust we must, and eventually - we do.