I shouldn't be too tough on Sorong - it's a decent city with good supermarkets, a plentiful fresh food market, excellent transport and of course delicious Indonesian food. If our stop had been for provisioning only, I would happily give it a 10/10. The anchorage near the town centre is convenient, shore access using the dingy dock at the local sailing club superb, and local buses frequent and cheap (5000 Rp per person or 50 Aus cents).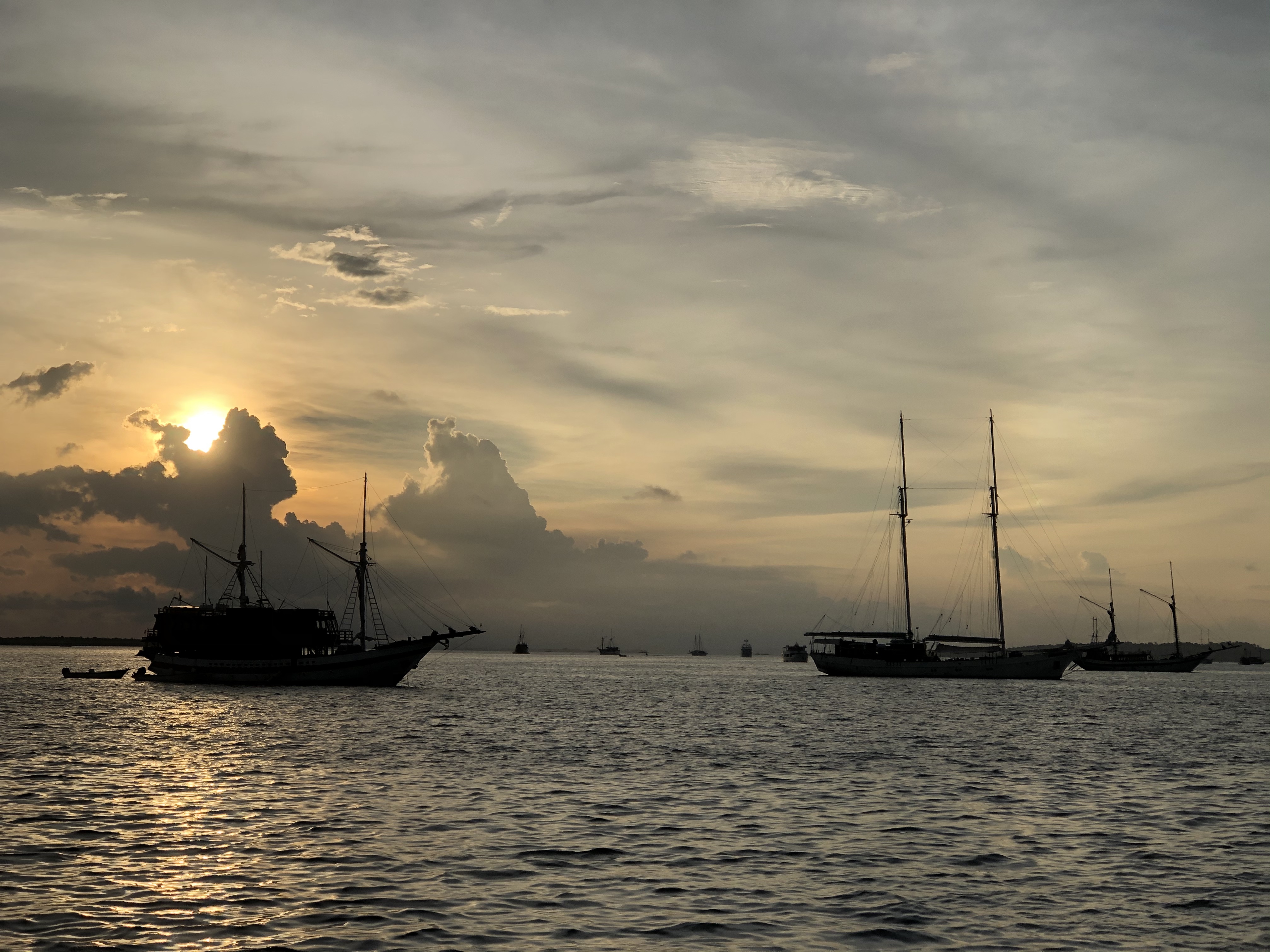 Traditional live aboard diving boats in Sorong harbour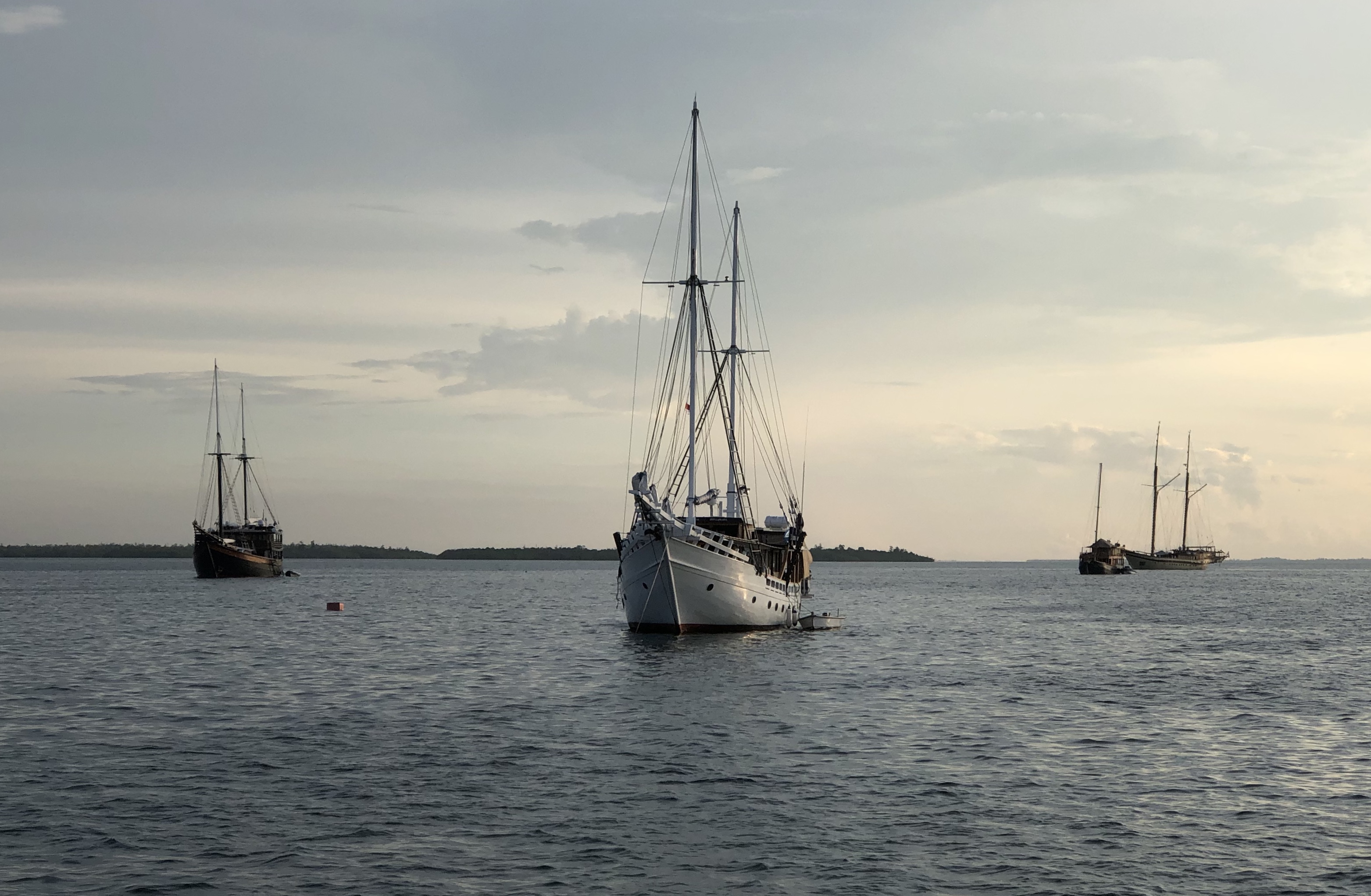 This one was beautiful
We spend a few days anchored in Tampa Garam, a failed resort turned marina, or 'The Pond' as it's locally known.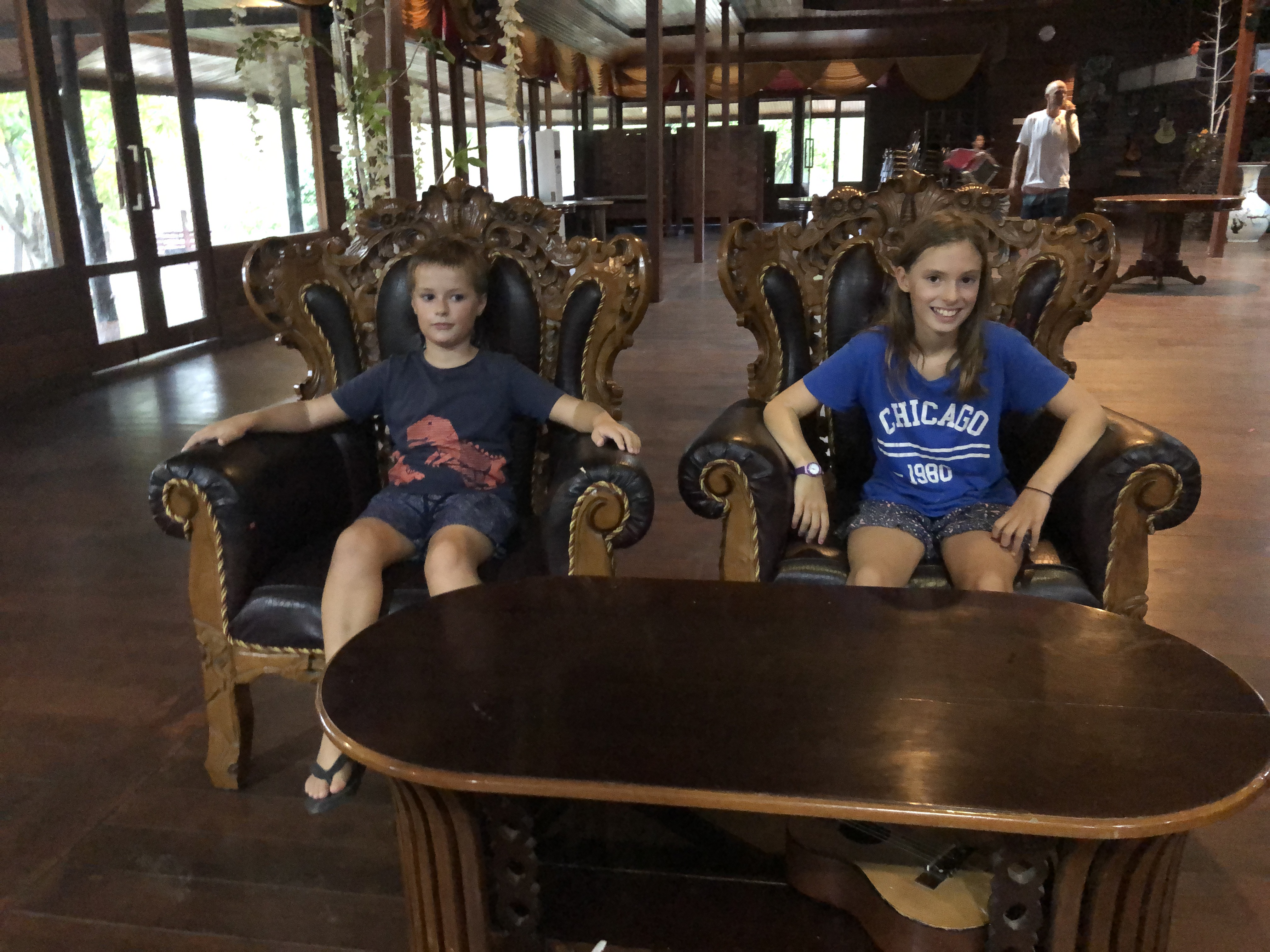 Some fancy chairs at the abandoned restaurant where we were the only diners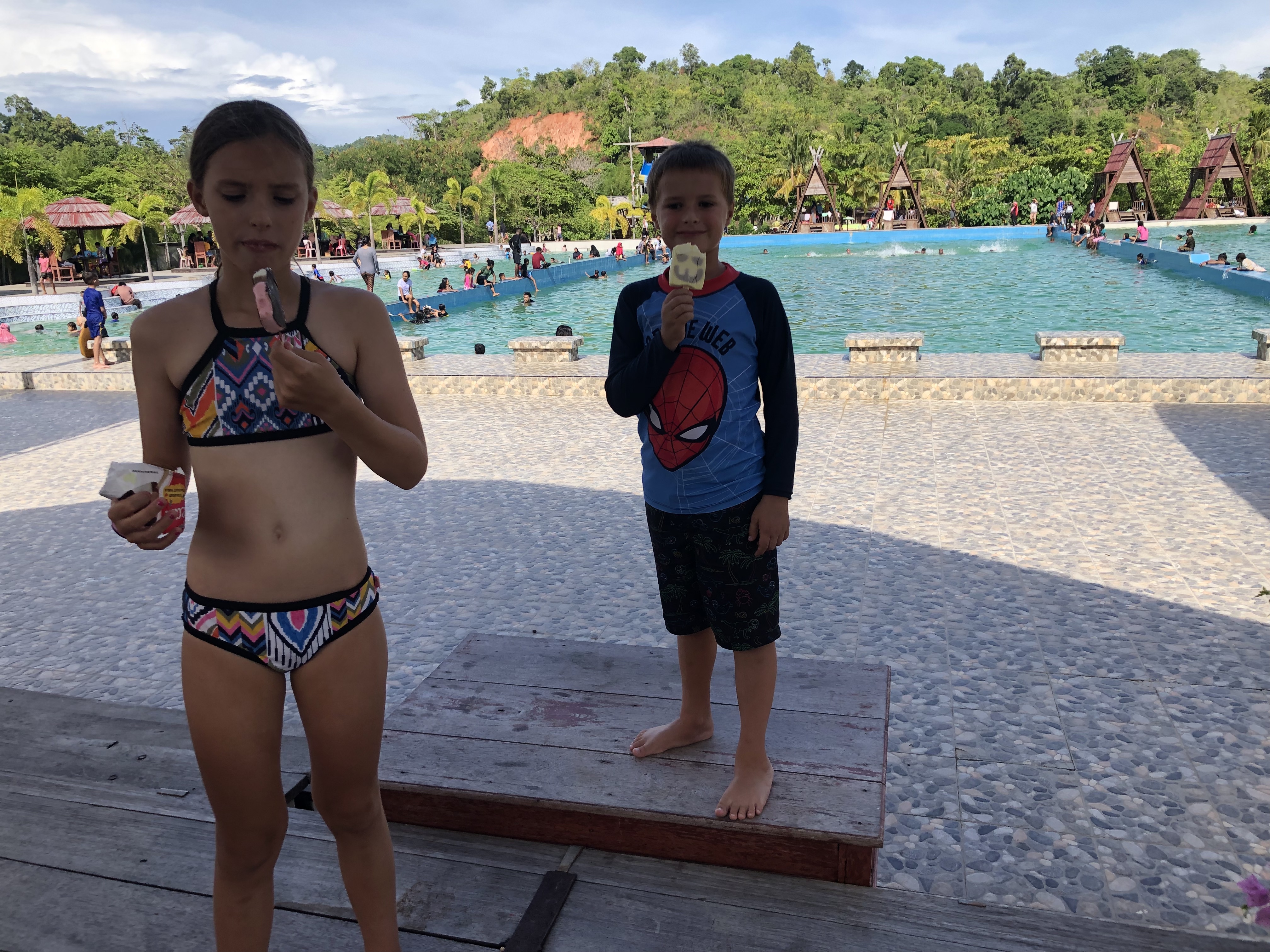 The pool at Tampa Garam - we spent many hours here
Thankfully, Family Circus arrive after a few days for their own boat works, so we have some nice meals together, share laughs over loud minibus music and outrageous decorations. They take their speakers very seriously here and every mini bus in town invests more in a professional speaker than the actual bus. Ear plugs are definitely recommended.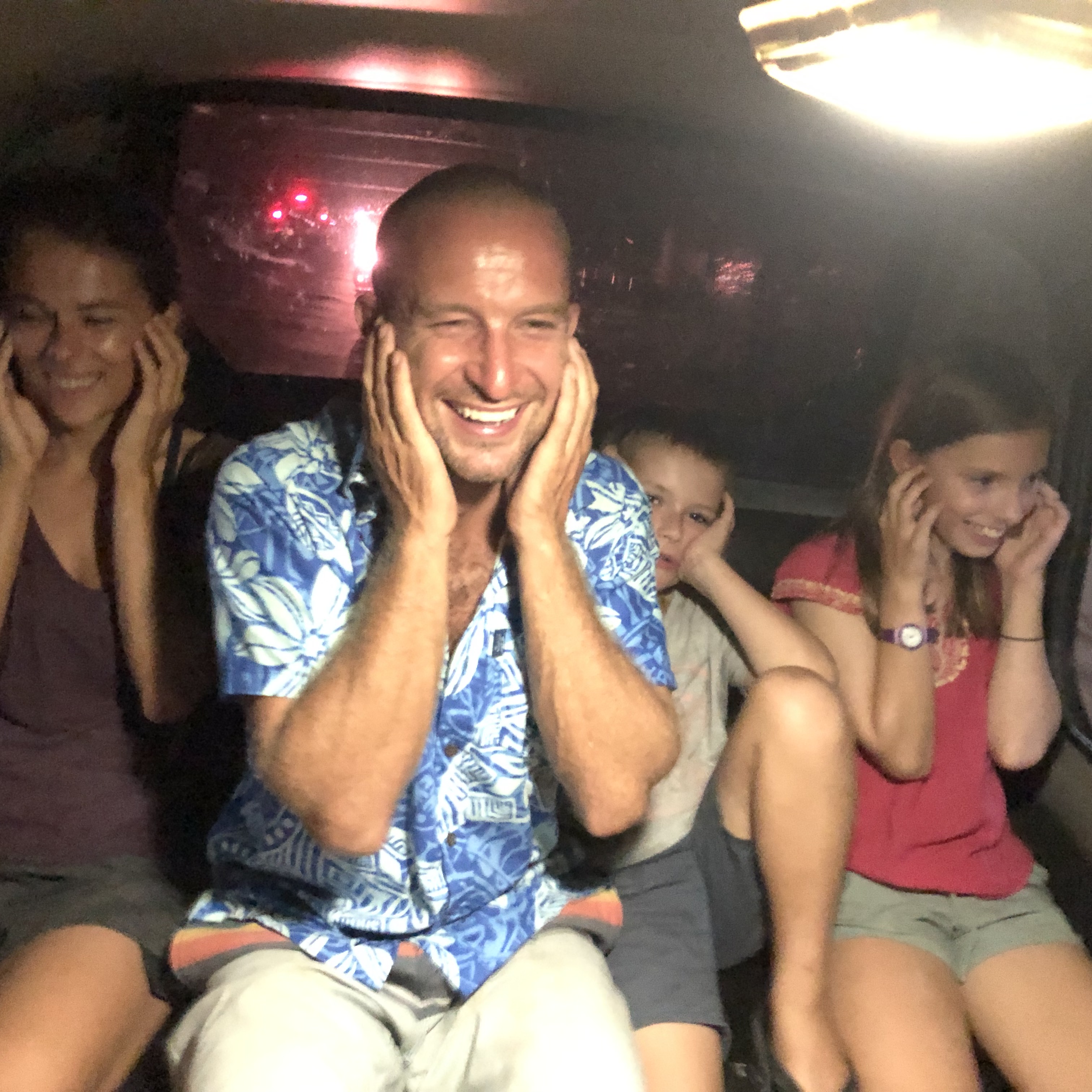 The subwoofer hits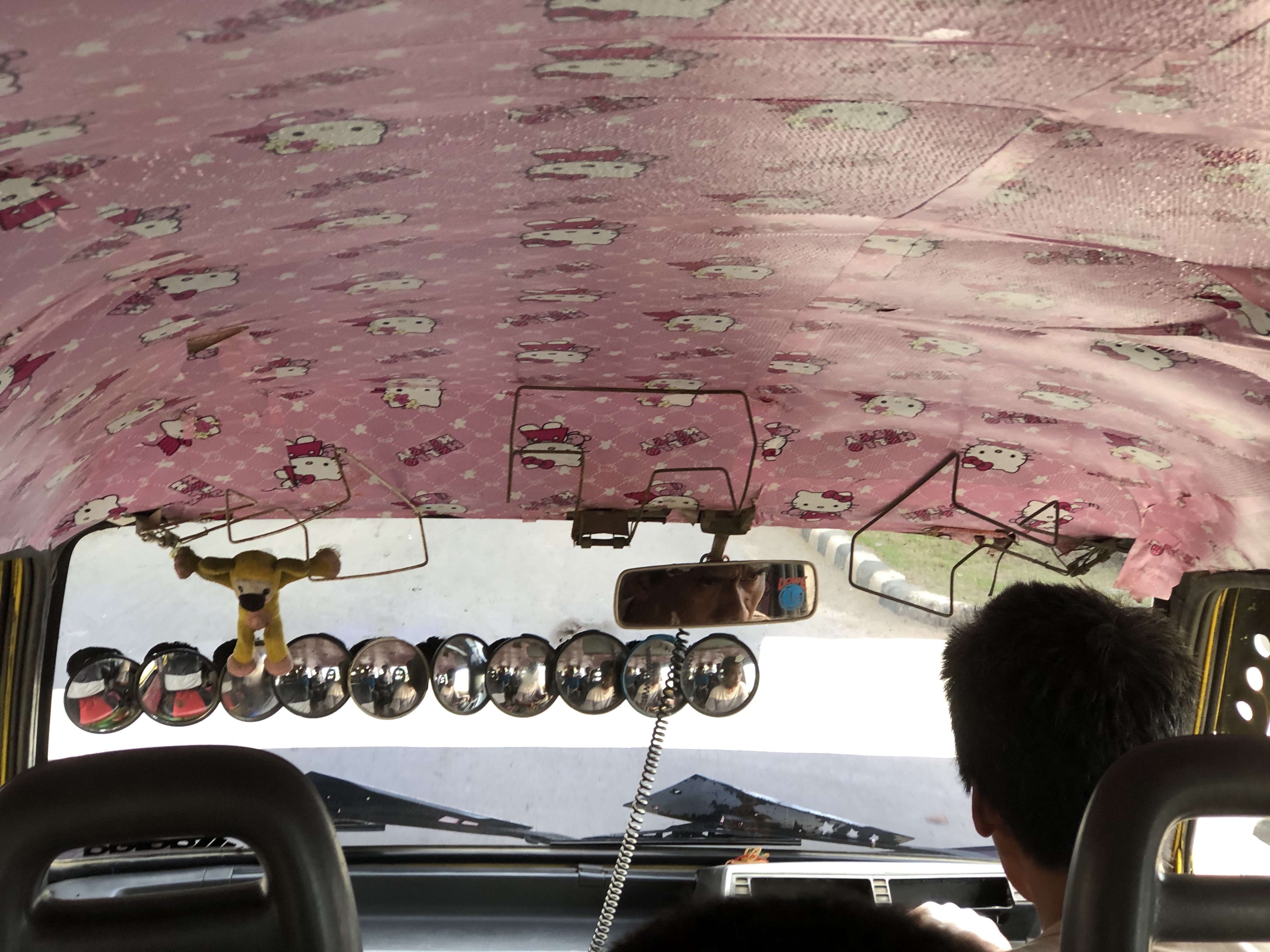 Hello Kitty with mirrors theme
We came to Sorong for the serious business of haul out and had to spend a week 'on the hard;' for certain boat repairs. The Helena Marina haul out facility is located 30 minutes out of town with the only transport available being expensive taxis. But anything was fine as long as we could escape the heat and the boat yard for a few hours.
While Graham got to boat work with the locals, the kids and I explored various shopping centres, enjoyed dining at a fancy air-conditioned Pizza Hut restaurant, and hit the ubiquitous Fun Station games arcade where high decibels and strobe lights compete for attention. Not exactly the Indonesia I imagined but Lara and Jake loved it of course.
Want to try my hot chocolate?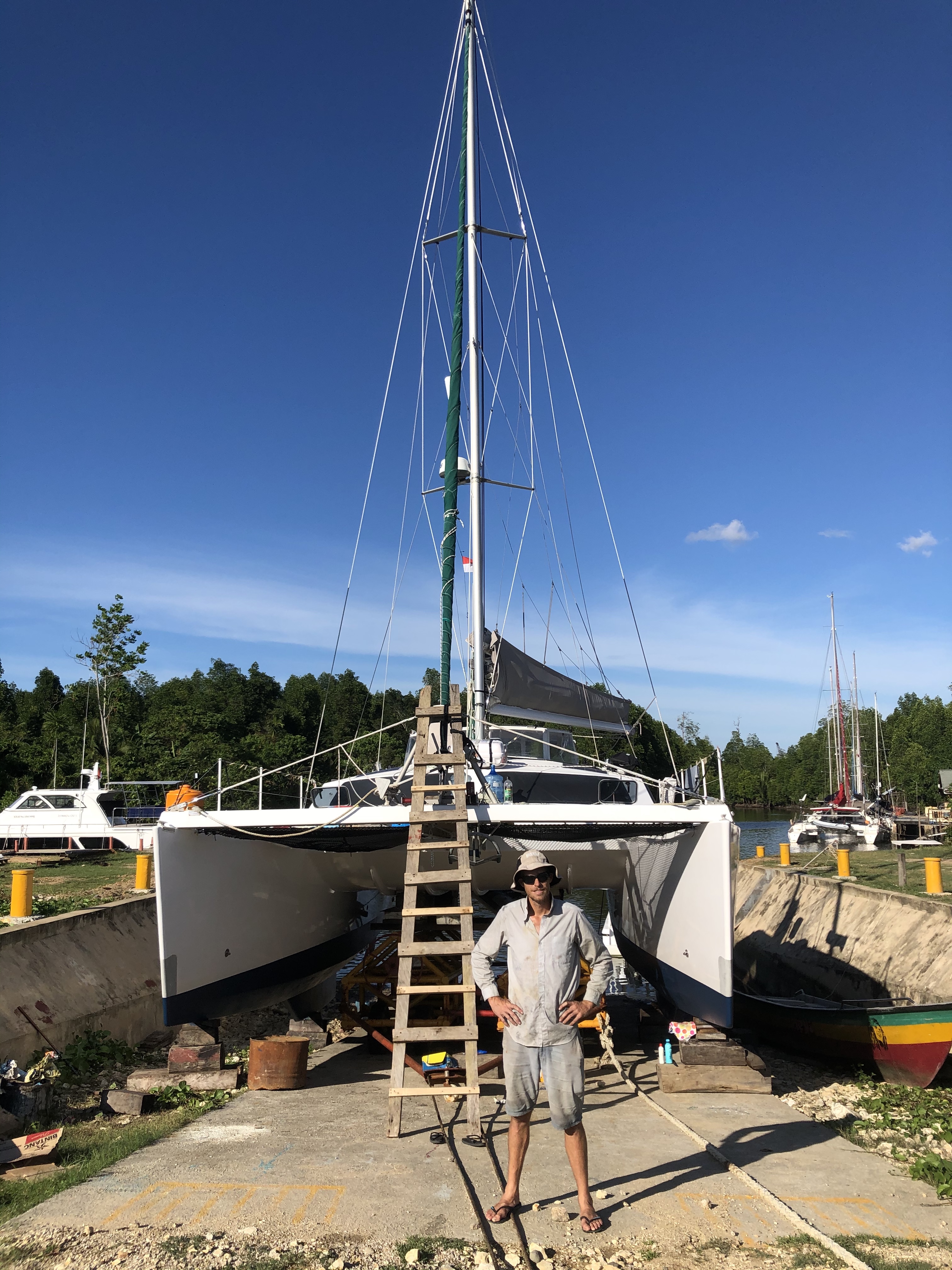 Graham in his element - note the 'entrance ladder'
Sorong is used to the tourist dollar from the diving industry and therefore relatively expensive - private taxi fares are exorbitant and the main supermarket in town is also priced accordingly. I am however happy to be able to get feta cheese and tortilla wraps again. Not all is bad!
Boatyard days are hot, sticky and painful. Kids take it well but this is mostly because we allow for unrestricted iPad access. This combined with internet, local goats and kittens makes everyone more accepting of the circumstances.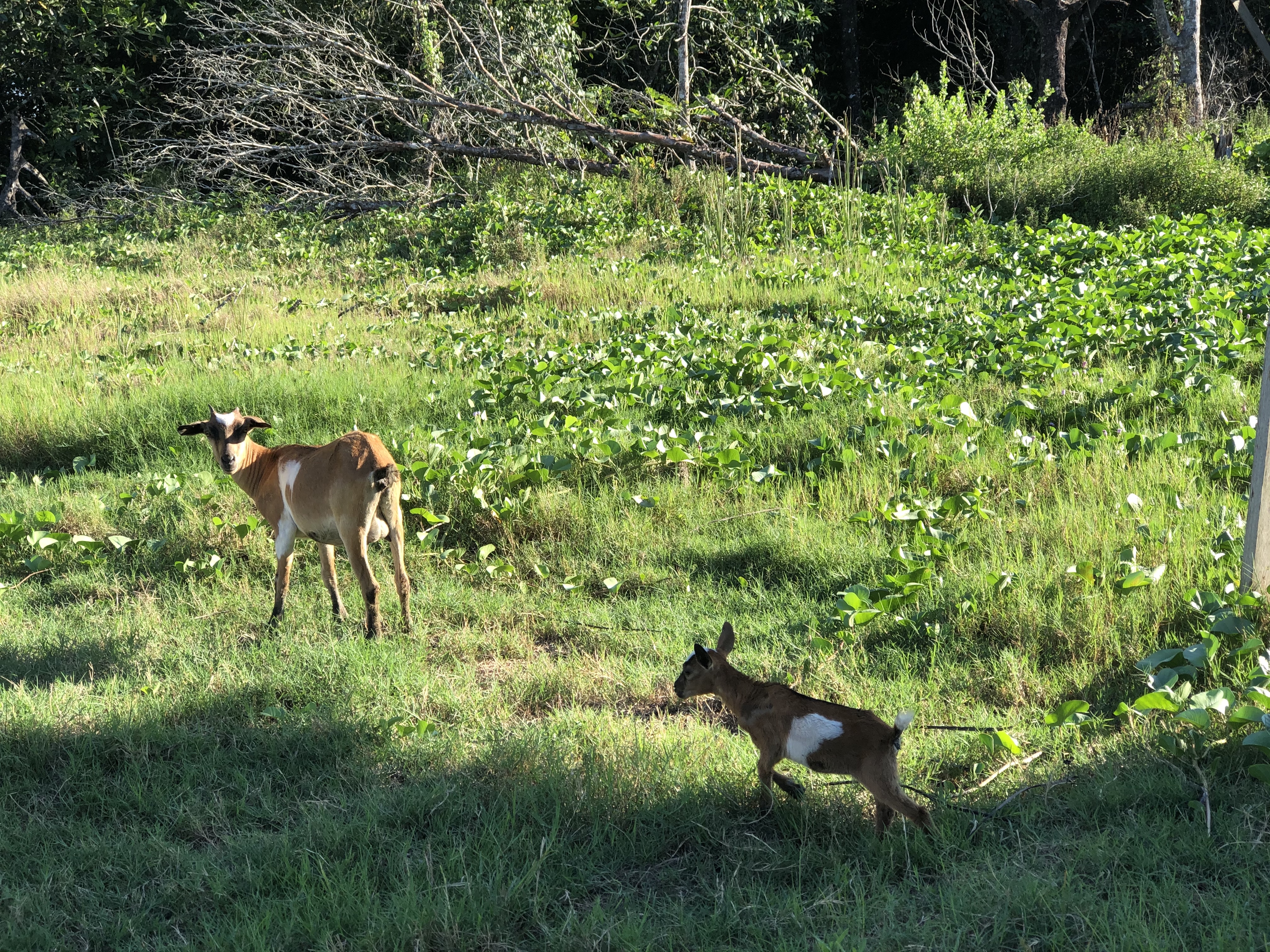 Local goats
The boat work is completed on schedule and never have we been happier to be back in the water.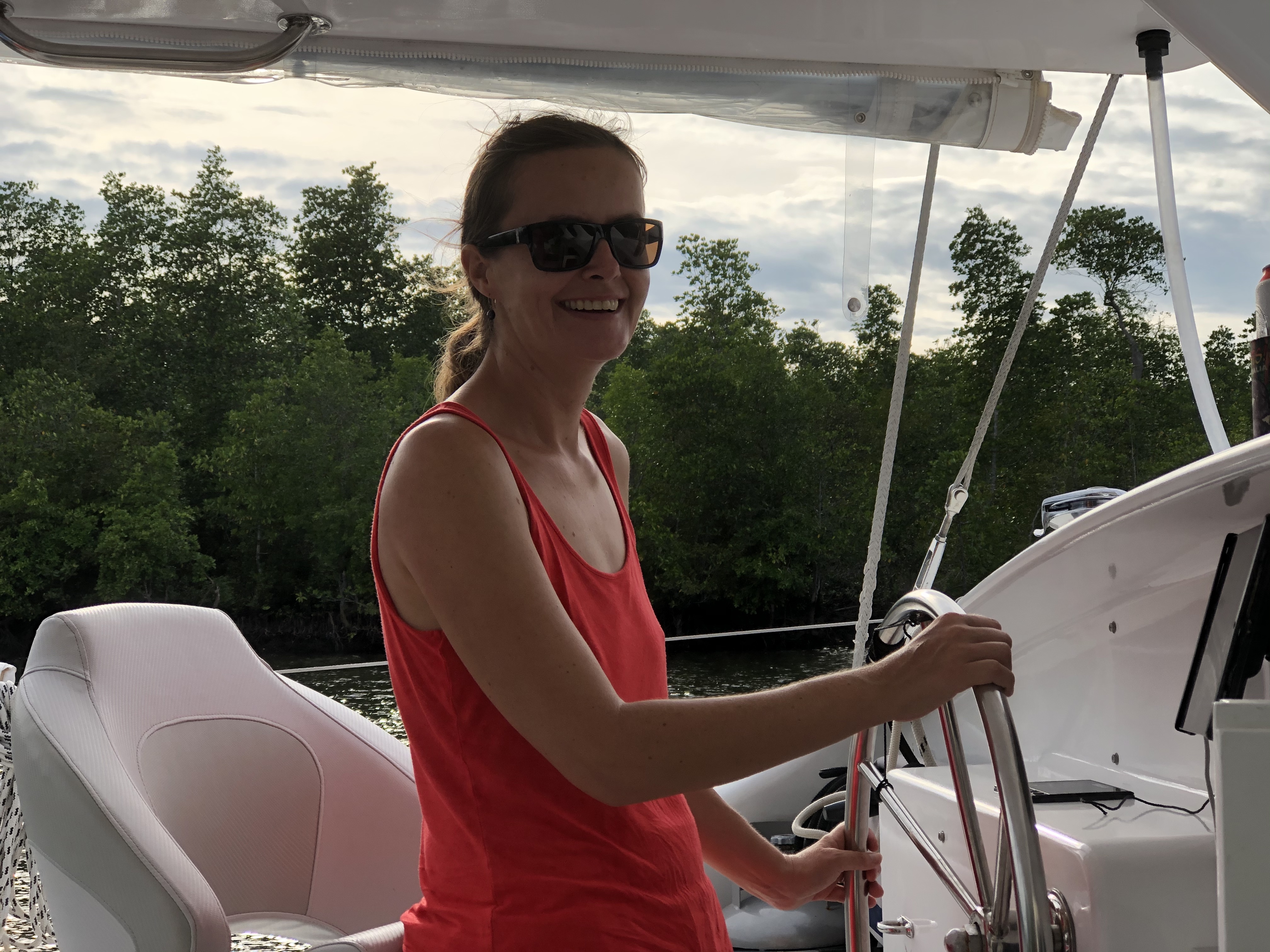 My happy 'back in the water' face
We anchor in town for the night, do some more shopping and have a great dinner at a roadside restaurant.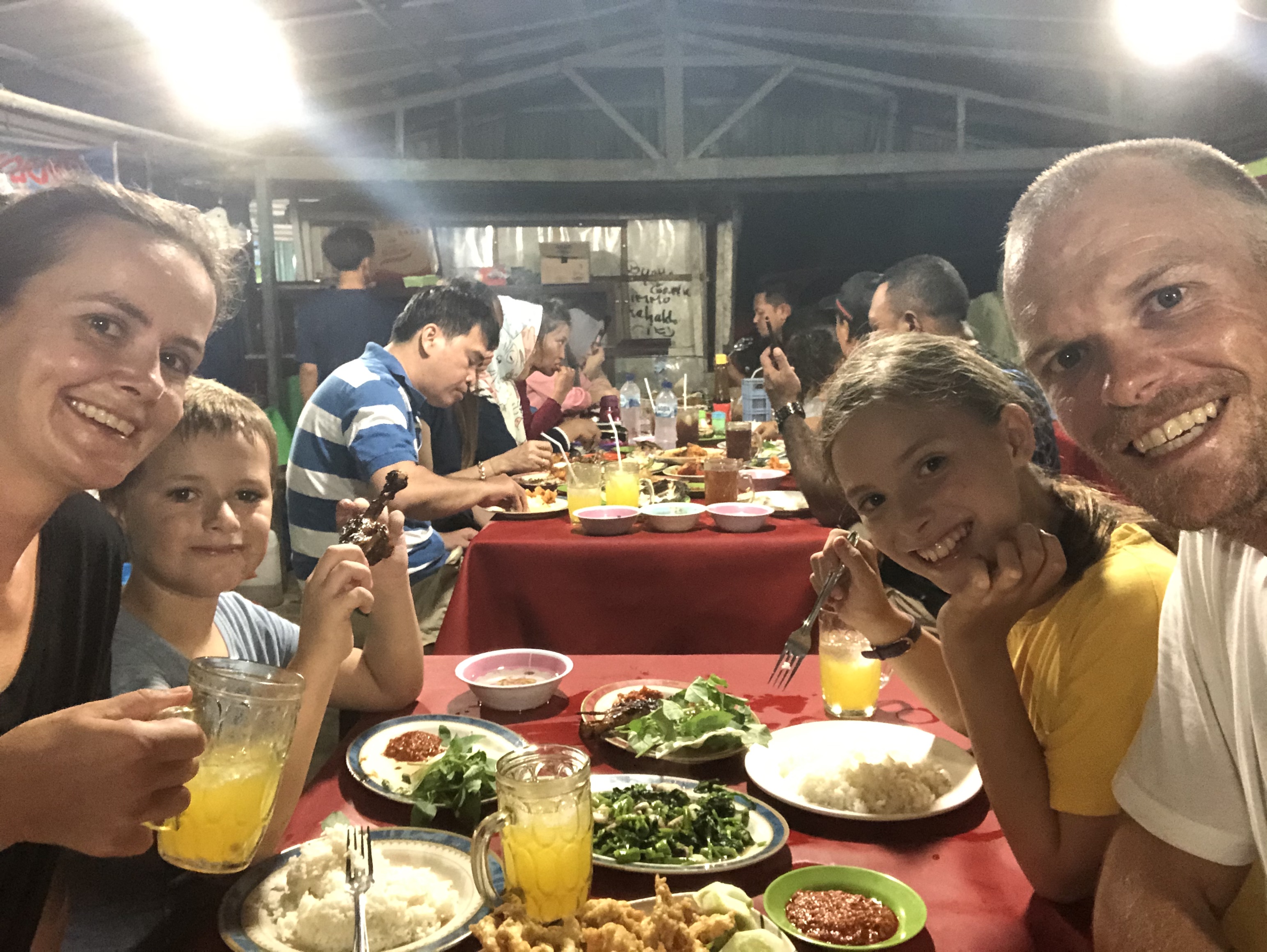 This dinner was superb
We get out of there the next day to meet up with the Family Circus and Zig Zag gang who are waiting for us at Wayag, a 20 hour passage away. Let the fun begin!